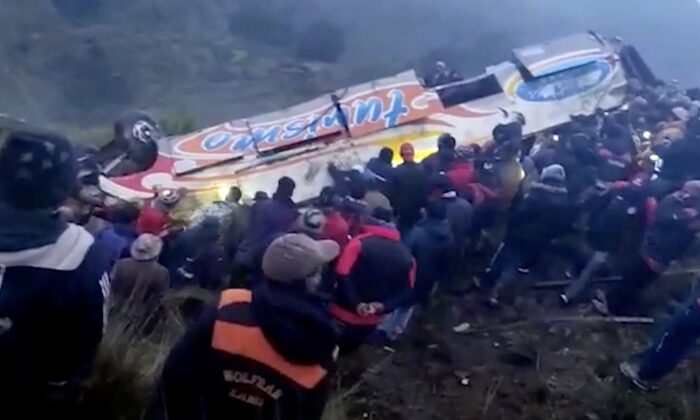 People at the bus crash site in Bolivia, Cochabamba and Kami on January 29, 2022. (Adolfo Mamani Radio Ayopaya via AP / Screenshot via The Epoch Times)
A bus crash in the village of Kami near Cochabamba in central Bolivia, killing 11 people and injuring 18 others.
Police reported on Saturday that the vehicle had fallen over 200 meters (656 feet) into the canyon.
Local public transport buses run from God about 180 km (112 miles) southeast of La Paz to the central city of Cochabamba.
A local radio station reported that the crash was due to a mechanical failure.
Kami is a town where several Quechua communities live.
Accidents on poorly maintained roads in Bolivia kill hundreds of people each year.