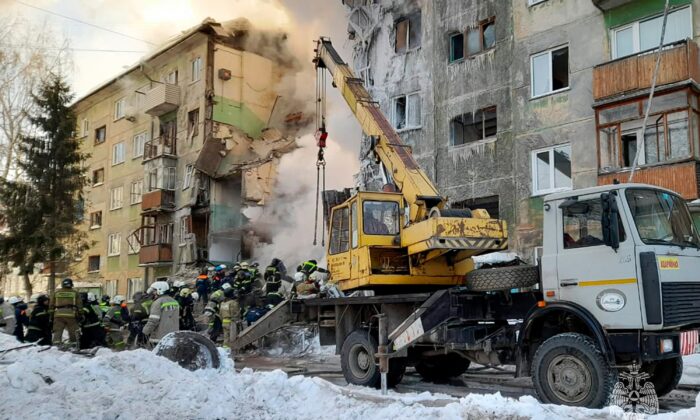 Emergency services workers work at the site of a five-story residential building that collapsed after a gas explosion in the city of Novosibirsk, Siberia, Russia, on February 9, 2023. (Russian Ministry of Emergencies press service via AP)
MOSCOW—At least 12 people, including a 2-year-old child, have died in a gas explosion in an apartment in the Siberian city of Novosibirsk, authorities said.
Explosions Thursday morning collapsed two entrances to the five-story building, and the ensuing fire destroyed 30 apartments.
Russian news outlets, citing the city's emergency services, said 12 people were dead, nine were hospitalized and three people believed to be in the building were missing.
Novosibirsk is the largest city in Siberia and the third largest in population in Russia, with a population of about 1.6 million.