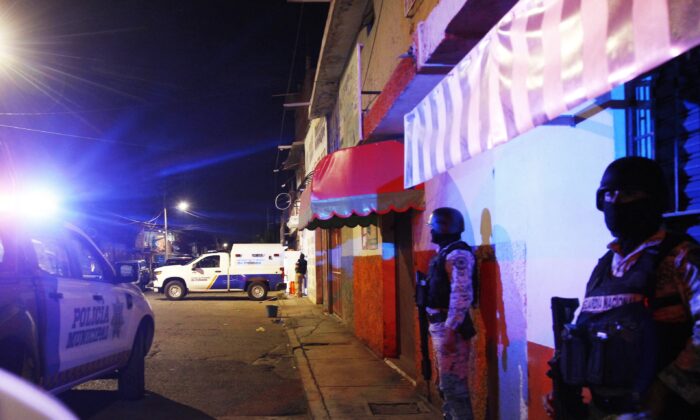 National Guard stands meters away from a bar where 12 people were killed by gunmen who opened fire on customers and staff in Irapuato, Guanajuato, Mexico, October 15, 2022. (via Mario Armas/AFP Getty Images)
MEXICO CITY—Six women and six men were shot dead when unidentified gunmen opened fire at a bar in central Mexico on Saturday night, local officials said.
Three people were injured in attacks south of Irapuato, the city government said in a statement, adding that security officials were trying to track down the attackers.
The motive behind the shooting was not immediately clear. An initial statement by the city put the death toll at 11.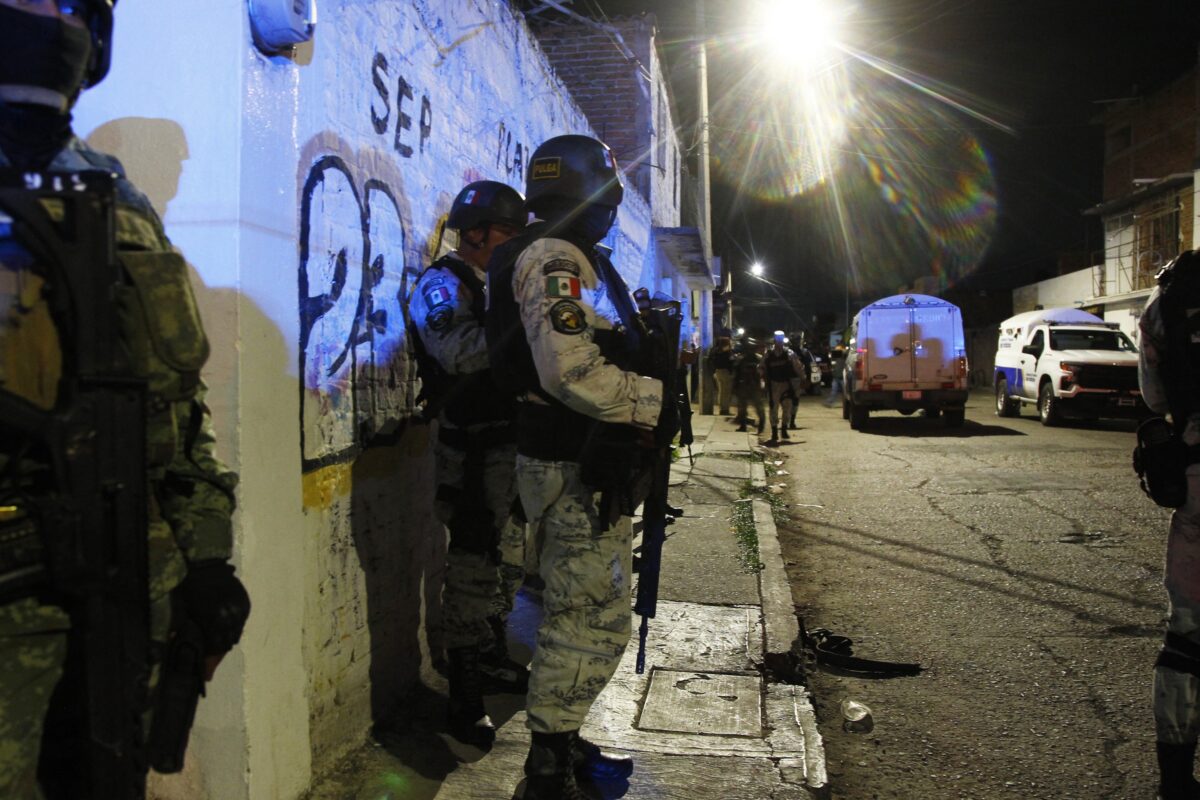 Guanajuato, a major manufacturing hub and production hub for many of the world's top automakers, has been disrupted in recent years by brutal turf wars between rival drug gangs.
On September 21, gunmen shot dead 10 people in a bar in the town of Guanajuato, Tali Moro, about 60 miles (96 km) southeast of Irapuato.