Nearly 13,000 children have been kicked out of school for failing to follow COVID-19 rules, according to new figures.
There were 12,965 exclusions from schools in England for "deliberate and repeated breaches of protective measures" in the 2020-2021 school year, according to figures released last week by the Ministry of Education.
77 exclusions were permanent and 12,888 were temporary.
Mike Fairclough, principal of West Rise Junior School, told The Epoch Times that many children seemed to say, "No, sorry, I'm not going to wear a mask."
He has been vocal about the harm lockdowns and COVID-19 measures are doing to children.
non-compliance with social distancing
The majority of these (88%) were in secondary schools, 8% in primary schools and 3% in special schools.
Children were excluded for reasons including violations of social distancing adherence and intentional violations of school public health measures. This is the seventh most common reason for exclusion.
In England, during the 2020-2021 school year, schools were open to all students in the fall semester, but in the spring semester they will be open to primary workers and vulnerable children in the first half of the semester. Only the school was opened, after which all students returned to school. Second semester.
A spokeswoman for the Ministry of Education said permanent exclusion was "a rare but necessary method of controlling behavior and should not mean exclusion from education."
One reason for exclusion was "intentionally causing distress, e.g. by coughing in the vicinity of another person".
"I think it's abnormal. If you have a child who is unkind or bullying someone else and is coughing (children have a very low risk of getting seriously ill from COVID. nevertheless), they will be told," Fairclough said.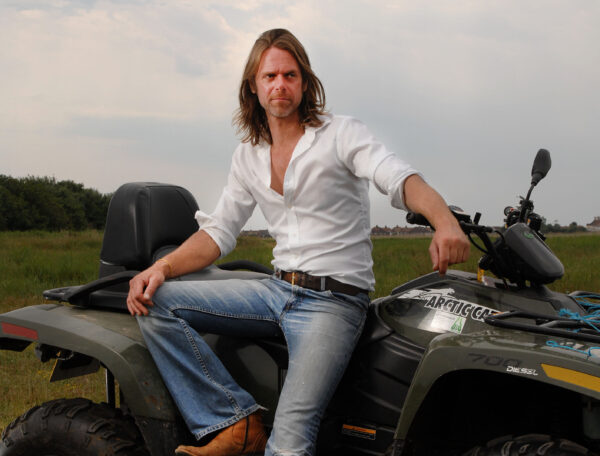 "But it sounds like kids are saying, 'No, I'm sorry, I'm not going to wear a mask,' which is not necessary," he added.
Fairclough is one of the few voices in education to raise concerns about the response to COVID-19 and its impact on children.
He said many people were practicing social distancing at first, but "it didn't take long for the kids to realize they weren't at risk from COVID-19."
"We're talking about the pandemic in the past tense, but I predict it will all start in the fall semester when the government will try to lock us down for whatever reason," he added.
"Children's Betrayal"
Molly Kingsley, co-founder of UsforThem, a group calling for prioritizing children's needs in response to pandemic decisions, told The Epoch Times in an email that "COVID authoritarianism trumps child welfare." said.
Kingsley and UsForThem co-founder Liz Cole recently wrote a book called "The Children's Inquiry: How the state and social fails during the COVID-19 pandemic."
It features testimony from academics, politicians, scientists, educators, parents, and former children's commissioners who "explain freely the issues at the heart of policy-making and how they It led to a systemic and ongoing betrayal."
"Given the flexible way in which many adults, including the rulemakers themselves, have selectively ignored the COVID rules, it is not uncommon for principals to see fit to deny so many children the right to an education. It's amazing.
"This is another example of how COVID-19 authoritarianism tends to overwhelm child welfare, which we explore in detail in our new book Children's Inquiry," she added. .
A tough decision to keep everyone safe
According to the National Association of Principals (NAHT), schools that follow instructions may be forced to suspend students for continued rule-breaking or unsafe behavior, and school leaders should take measures to keep everyone safe. I am making a tough decision.
In January 2021, NAHT, along with most unions affiliated to the education sector, called At the time, we believed that returning all students to classrooms "exposed workers in the education sector to serious health risks and could contribute to the pandemic," so we decided to do everything for most children. Transitioning schools to home learning.
In general, regarding school unions calling for school closures, Faircloff believes that "the unions were a big deal with all the measures imposed on the children because they were driving it." There is
"They didn't want to protect their children, they wanted to protect their members," says Fairclough. "But of course, their members have an obligation to prioritize the children they care for. So it feels like a bit of an inversion of values."
PA contributed to this report.