[ad_1]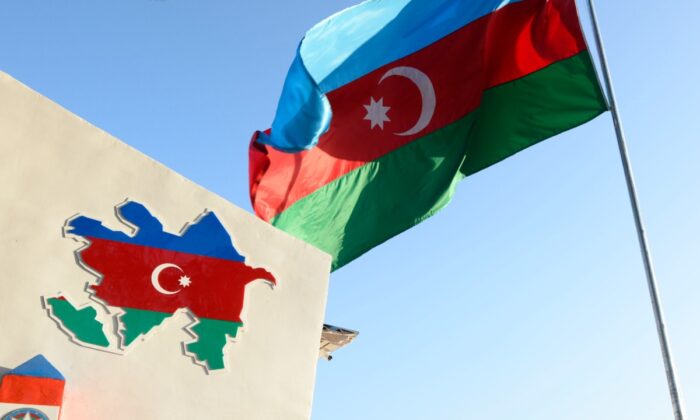 The Azerbaijani flag will be seen in the village of Zengilan in Azerbaijan on January 5, 2021. (Tofik Babayev / AFP via Getty Images)
Baku, Azerbaijan — A military helicopter crashed in Azerbaijan during a training flight on Tuesday, killing 14 people and injuring two more, Azerbaijan officials said.
A helicopter of the Azerbaijan National Border Guard crashed on Tuesday morning while flying over the Galeibat Training Ground in eastern Azerbaijan, according to a joint statement by the Border Guard and the Azerbaijan Prosecutor's Office.
The cause of the crash being investigated by the two state agencies was not immediately apparent.
President Ilham Aliyev of Azerbaijan and his wife Meklivan Aliyev expressed their condolences to the families of the victims.
[ad_2]