BEIRUT — At least 16 people, including a child, were killed and four injured when a building collapsed in the northern Syrian city of Aleppo early Sunday morning, state media reported.
The five-story building, which houses about 30 people, is located in the Sheikh Maksoud district under the control of the US-backed Kurdish-led Syrian Democratic Forces. Reports say it collapsed overnight after a water leak weakened the structure's foundation.
Dozens of firefighters, first responders, and residents, covered in debris and dust, searched for the remaining residents with drills and bulldozers.
Some of the residents' relatives waited anxiously nearby, while others mourned when the bodies arrived in ambulances and truck beds at the entrance of a nearby hospital.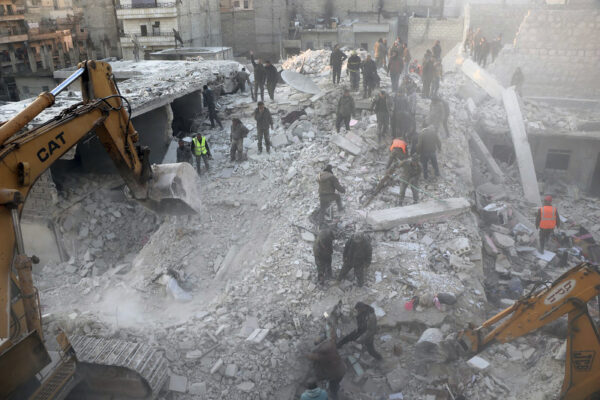 Hawar News, the media outlet for Syria's semi-autonomous Kurdish region, initially reported that seven people had been killed and three injured, two of them seriously.
In a statement, Self-Defense Forces Commander Mazloum Abdi said the Syrian government forces, which control the area around Sheikh Maksoud, "for years banned the entry of basic supplies into the area, and the life of the area." It is impeding efforts to stabilize and recover the
Many buildings in Aleppo were destroyed or damaged during Syria's 11-year civil war, killing hundreds of thousands and displacing half of its pre-war population of 23 million.
Syrian President Bashar Assad's government has recaptured Aleppo from armed rebels, but Sheikh Maksaud is among several districts under Kurdish control.
Aleppo is Syria's largest city and was once a commercial center.