[ad_1]

Tula, Mexico — A torrential rain suddenly hit a hospital in central Mexico early Tuesday, killing 16 patients. The National Institute of Population and Social Security Research said it was probably due to the loss of oxygen equipment due to a power outage.
According to a video posted on the agency's social media feed, water rose rapidly in downtown Tula, about 60 miles (100 km) north of Mexico City, causing a flood in a public hospital around 6 am. About 40 patients survived.
Video recorded in the hospital showed knee-deep water as staff desperately tried to move the patient.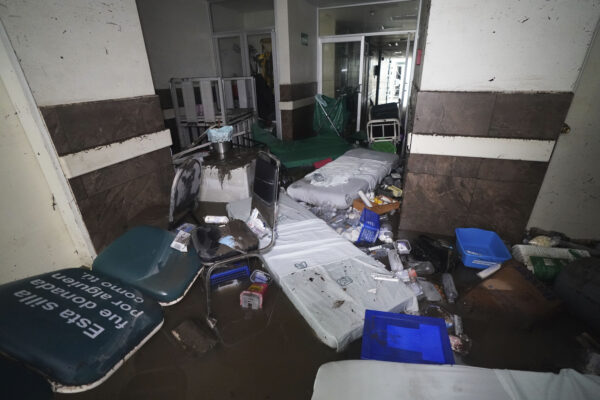 Later on Tuesday, paramedics evacuated the hospital and took the patient in an ambulance to another health center.
IMSS director Zoe Robledo said water no longer powers generators in the area and hospitals.
He said the hospital was caring for 56 patients, about half of them suffering from COVID-19.
A team of firefighters and soldiers rescued people from a flooded house by boating down the streets of Tula.
The town's central market was completely flooded. Somewhere along the river, semi-trailers, buses, tank trucks, and cars were mixed and half-submerged in rushing water at a strange angle.
Residents carried the recovered boxes and bags of their belongings to high ground.
"Today, the important thing is to save lives," Tula Mayor Manuel Hernandez Vadillo said at a news conference.
[ad_2]