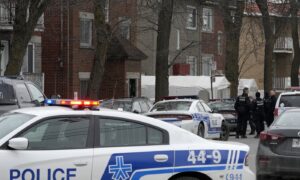 A 19-year-old boy who was arrested Friday after three people were found stabbed to death in Montreal's Rosemont neighborhood faces three counts of second-degree murder.
Arthur Galarneau appeared in the Quebec Court on Saturday.
montreal Police say there are family ties between the accused and the victim, who have been identified as Mylène Gingras, 53, Francine Gingras Boucher, 75, and Richard Galarneau, 53.
Authorities also say the defendant has no criminal record.
Police said the three deaths were the third, fourth and fifth murders on the island. montreal this year.
Galarneau is scheduled to return to court on April 11.