Britain's Secretary of Culture Michelle Donnellan said about 250,000 people paid their respects in person after seeing Queen Elizabeth II's coffin lying in London.
About 250,000 people visited Westminster Hall to pay their final respects during the late monarch's four-day stay, which ended Sunday, Donnellan told Sky News on Tuesday, adding that her department was still "handling the numbers." I do," he added.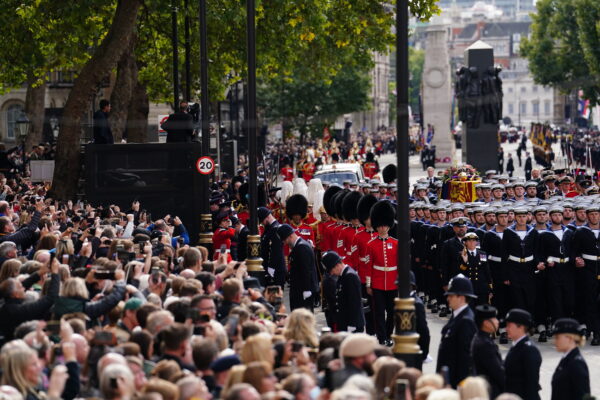 After a state funeral at Westminster Abbey attended by dignitaries, including hundreds of heads of state, on Monday, tens of thousands of people gathered as the Queen's funeral procession slowly moved through the capital and headed to Windsor Castle for a devotional service.
The monarch, who has spent 70 years on the British throne, was finally buried with her husband, the Duke of Edinburgh, at Windsor's George VI Memorial Chapel during a private evening burial service attended by close family.
The royal Twitter account published a photo of the Queen taken in Balmoral in 1971, along with a quote from Shakespeare's Hamlet. In loving memory of Her Majesty the Queen. "
"May the flight of angels sing you in peace."

In loving memory of Her Majesty the Queen.

1926-2022 pic.twitter.com/byh5uVNDLq

— Royal Family (@RoyalFamily) September 19, 2022
"amazing"
Donnellan paid tribute to the volunteers who helped manage and support the proceedings over the past few days, especially the Queen's Lying Row.
Speaking to "BBC Breakfast", she called the line "amazing" and praised it for opening the door to people queuing with the help of the Samaritan, Red Cross, police and South Bank facilities. did.
"It was a true team effort to give people a moment to say goodbye. I would like to salute everyone involved – all volunteers, all marshals and stewards. It was incredible."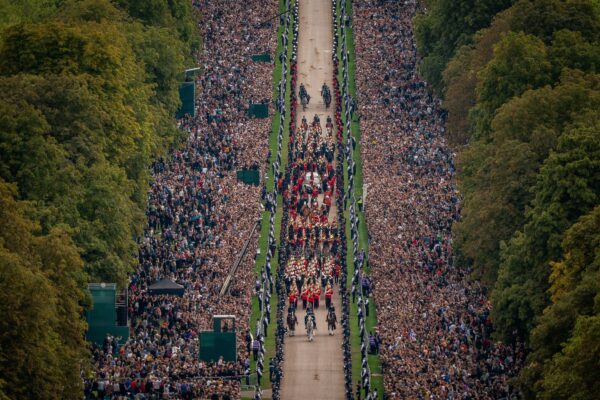 "Money Well Spent"
Pressed by Sky News about the cost of the state funeral, Donnellan said most Britons would view it as "money well spent".
"You saw thousands there. Given the duty and selfless service to which the late King has been devoted for over 70 years, no one can suggest that the late King did not deserve that send-off." I think," she said.
She said it would be "downright silly" to suggest otherwise.
"It's been a wonderful feeling for the community to come together. I always think of the late monarch like the glue that holds society together," she told the station.
Asked by LBC Radio if Charles III's coronation should be scaled back due to the cost of living crisis, Donnellan said no plans had yet been made for the proceedings.
But she said the government wants to "give the country a little bit of time."
she said: Looking back at Jubilee, how much we did for it and how the country came together. "
"Bringing communities together and uniting them is never a bad thing," she added.
PA Media contributed to this report.