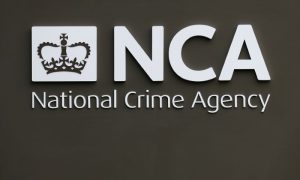 Approximately 100 potential victims were identified and 38 were arrested in a national crackdown on trafficking.
The arrest was part of the National Crime Agency's (NCA) project support for a variety of crimes involving adults and children, including drugs and sexual exploitation.
The survey covered a variety of situations, including the London Underground and suspected brothels in eastern London.
This operation was part of a European-wide operation, coordinated by NCA's modern slavery and trafficking units in the United Kingdom.
This involved 19 police from all over the UK and partners such as border forces, the Immigration Bureau, the British Railroad Police, HM Revenue and Customs, and the Department for Work and Pensions.
The NCA said 18 of the arrested were for child crime and drug-related exploitation, and 11 were for sexual exploitation.
The remaining arrests were due to various crimes such as indentured servitude, labor exploitation, and general trafficking.
A total of 99 potential victims have been identified through a series of law enforcement activities launching 51 new investigations, according to the NCA.
Authorities added that while the activity targeted people who exploited children, many potential adult victims were also found.
A total of 72 children and 27 adults were identified.
The NCA said it entered the national referral mechanism in 2020, claiming that about 5,000 children in the UK were victims of trafficking and exploitation.
During the operation, police presence increased at London Underground and railway stations, where suspected victims of child trafficking were thought to have been forced to work as pickpockets.
Officers also searched for suspicions of brothels in eastern London, and several women were found in dire circumstances.
Liam Harrison, NCA's modern slavery and trafficking unit, said:
"Our collaboration over the week has also triggered many new studies. These results are expected to rise over the next few weeks as our operational activities continue."
Mike Bedigan