SEOUL, South Korea—South Korean Coast Guard vessels and aircraft were searching for nine fishermen who went missing after their boat capsized off the country's southwest coast on Sunday.
The coast guard of the southwestern port city of Mokpo said three crew members were rescued by a nearby commercial vessel after an accident occurred near Daevichi Island in the sea county of Sinan late Saturday.
Survivors said the boat's engine room quickly filled with water before the 24-ton vessel capsized, according to the Coast Guard.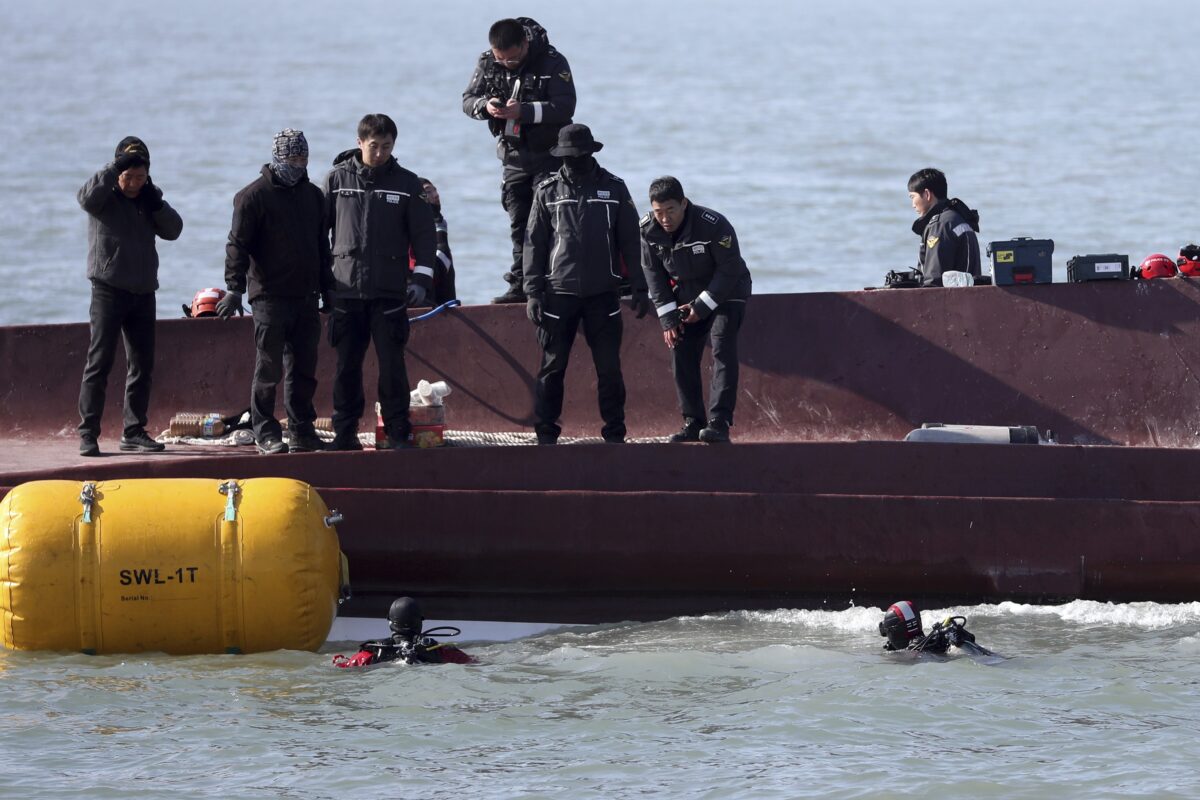 Authorities had planned to rescue the boat, but were unsure if the nine missing crew members were on board. The Ministry of Internal Affairs and Security said seven of the missing persons were Koreans and the remaining two were foreigners, but their nationalities were not immediately confirmed.
More than 30 Coast Guard ships and at least eight Coast Guard and military aircraft were patrolling the area on Sunday afternoon.
South Korean President Yoon Seok-yeol has called on authorities to mobilize "all available resources" to expand the search and help the missing fisherman's family, his office said. .