A 3-year-old boy, who went missing for three days on weekends in Australia, was found alive on September 6 in thick shrublands in the mountains.
Anthony "AJ" El Farak was found on a rescue helicopter 0.5 km from his home and reunited with his family after sitting by hand in the drinking water of a stream.
He had been missing from rural land in the Hunter Region of New South Wales since 11:45 am on September 2.
An autistic, non-verbal toddler survived completely alone for three nights in Australian bushes at temperatures as low as 3 degrees Celsius.
AJ was discovered by a police helicopter, who warned the search team of his whereabouts.
A 3-year-old child who has been missing in rural land in the Hunter Region since Friday has been found as a result of a large search.https://t.co/VrlVwL4sYW pic.twitter.com/byOXFCiD1j

— NSW Police (@nswpolice) September 6, 2021
Hunter Region commander Simon Merrick told reporters Monday afternoon that a rescue team volunteer approached AJ and placed his hand on his shoulder.
""[AJ] He turned to him with an unforgettable smile, "Merrick said. "It was a moving moment."
The boy had a laceration in his leg and was hospitalized overnight for observation.
"He's survived a bit," said Gerry Pike, a special operations team paramedic who considered AJ's condition "notable."
According to Nine's footage, AJ's family was caught in a whirlpool of joy when they heard the news that he had been found.
"Thank you everyone. Thank you to the government. Thank you to the police. Thank you very much," AJ's mother Kelly El Farak told Nine News.
"Thanks to my friends, my cousins, my sisters, my family. Thank you to everyone and those who prayed for us."
The New South Wales Police Force has organized a coordinated agency response for the search, including trail bike police, police rescue teams, dog and riding units, police divers, and police helicopters.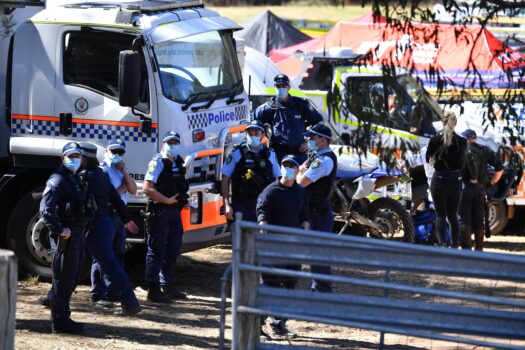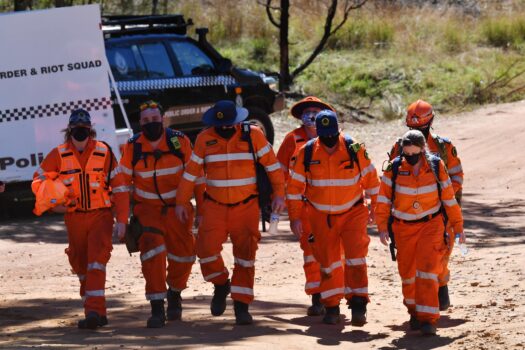 Police were assisted by the New South Wales Ambulance, State Emergency Services, Local Fire Services (RFS), and Volunteer Rescue Association (VRA), and hundreds of emergency service volunteers participated in the search last weekend.
Tracy Chapman, a New South Wales Police Force police officer, said investigations were still underway on how the boy escaped from his property.
"From a police perspective, we will continue to investigate to understand what has happened in the last three days," she said. "I know everyone is asking a lot of questions."
The Elfaraks issued a statement on Monday afternoon, thanking the general public and asking for space for their families to "thank what we have."
"Our family is together again, and we thank all who have helped us in some way over the last three days," he said.
"Thanks to the NSW Police, Rescue Services, Volunteers, Community Members, Friends and Family for their tireless efforts to find AJ."
"AJ is okay. Bring your child closer."