$625 billion (US$432 billion) is a steep price tag for an ambitious plan to decarbonize Australia's heavy industry over the next 30 years.
Climate Change and Energy Minister Chris Bowen released a report (pdf) outlines a roadmap to reduce Australia's industrial emissions by 92% as Australia aims to limit global warming to 1.5 degrees Celsius.
The report is a three-year project under the Australian Industrial Energy Transition Initiative, involving some of the country's largest companies.
Contents of the plan
The federal government and local businesses had to invest an average of $20.8 billion annually to decarbonize the industrial sector by 2050, according to the report.
About two-thirds of this money needs to be invested in Australia's energy system, but the rest of the need goes towards electrifying the most polluting operations.
In particular, Australia's power generation capacity will need to increase significantly if the plan is to be successful.
According to the report, about 600 terawatt-hours will be needed each year, which is a double increase in the country's current total electricity generation.
And if Australia wants to establish new export markets for 'green' iron and hydrogen, the additional power demand will be up to 1,450 terawatt-hours per year.
In addition, the plan calls for adding 260 GW of renewable capacity to the current grid by 2050, of which 80 GW will come from wind, 90 GW from large-scale solar and 80 GW from rooftop solar. It is due to power generation.
In terms of implementation, the plan focuses on the five industries that account for 25% of Australia's total emissions: steel, aluminum and other metals, chemicals and liquefied natural gas.
More than 1.3 million jobs could be created between 2025 and 2050 through government and sector investments, the report said.
Responses from Government and Stakeholders
While acknowledging the challenging nature of the plan, the energy minister said it still needs to be implemented.
"If it was easy, it would have been over" Bowen said.
"We are talking about hard-to-cut sectors, hard-to-cut technology. But as this report shows, it is absolutely essential and doable."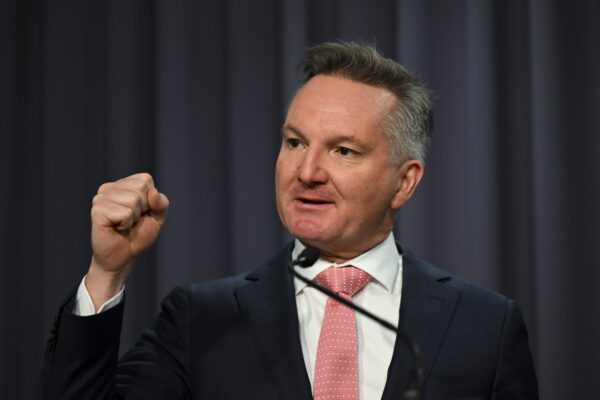 Bowen also said the project requires "going all out" while highlighting the job opportunities it could bring to the community.
"This is not a whole-of-government effort. This is the fastest transition since the industrial revolution. It has to be a whole-of-society effort," he said.
"And we believe we can do it. Reports like this are important in helping us."
Simon McKeon, Chancellor of Monash University and Chair of the Australian Industrial Energy Transition Initiative, also emphasized the need for the project.
"Action is needed now to lay the groundwork, capitalize on opportunities and avoid more costly emissions reduction measures in the future," he said in a comment obtained by AAP.
Meanwhile, Sir Adair Turner, who has been an advisor to the project, spoke about how Australia will make a difference by achieving net zero emissions.
"Australia's economic future in a net-zero world is very positive and prosperous," he said.
"Blessed with abundant natural wind and solar resources, we can rapidly decarbonize our economy and become a major exporter of green hydrogen to countries around the world."
Concerns about renewable energy production
The report comes as energy experts have expressed concerns about energy production in Australia.
In recent years, many energy companies have announced plans to close coal- and gas-fired power plants due to political or economic pressure to move to renewable energy.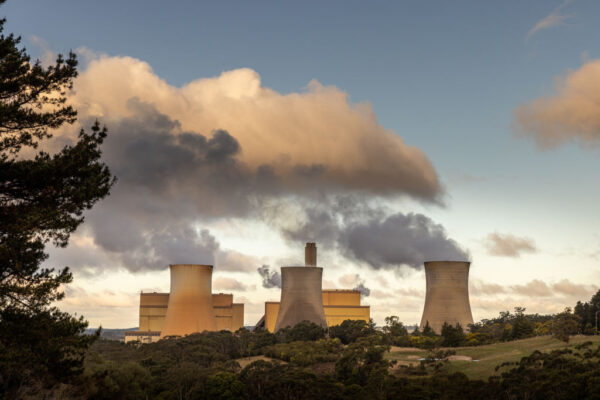 However, Mark Collett, managing director of Energy Australia (Energy Australia's leading generator and national energy retailer), said the development of new renewable energy sources has led to the closure of conventional power plants across Australia. I pointed out that we weren't keeping up.
He warned that the nation's power grid could be at risk, and urged some form of agreement between the government and energy companies to decide when to shut down fossil fuel generators to prevent a shortage of generating capacity. I asked.
Meanwhile, MP and former minister David Gillespie said the country would be in a permanent state of adding more and more renewable energy to its grid if it continued to pursue emissions targets.
He noted that it will cost Australia $1.27 trillion to reach its 2050 net-zero emissions plan.
Australian total GDP In 2021 it was about $1.55 trillion ($2.25 trillion).