A caregiver who suffocated a suspected thief while arresting a civilian was exempt from manslaughter.
Nathan Smith, 38, knelt on his back for nine minutes early on November 20, 2019, after 43-year-old Craig Wiltshire tackled on the street.
Even when the victim said he couldn't breathe twice, he refused to relax and said, "I don't shit what you can and can't do."
Wiltshire died in the hospital on December 4, two weeks later.
Smith denied cheating, believing that Wiltshire was pretending to be suffering, claiming he could free him and escape.
Wiltshire was believed to have been behind a series of thefts and invasions in the suburbs of Bristol, where Smith was hired as a live-in caregiver.
Despite repeated complaints to the police, the thief was not caught and there was no active police investigation into the intrusion.
After death, the victim was found to have pre-existing heart disease with the sedative diazepam and heroin alternative methadone in his system.
Mr Smith said he was unaware that Wiltshire was vulnerable to cardiorespiratory arrests and that leaving someone in a prone position was dangerous.
On Wednesday, a jury trial at the Bristol Criminal Court convicted Smith of manslaughter after four hours and seven minutes of deliberation.
Prosecutors claimed that Smith was angry with Wiltshire and that he had the opportunity to punish him for his alleged crime.
Prosecutor James Ward quoted Smith's insults at the victims, including taunting him, as evidence that Smith wanted to hurt him.
"I didn't want to shout" help "because I had others come out loud, so he knew I needed help.
He claimed he wasn't angry or trying to punish the victims, adding that he "just wanted to come to the police and catch him."
Mr Smith said Wiltshire was reaching for his pocket and added that he was afraid he might have a weapon.
Kimberly Locke, a neighborhood, said the community was "feared" by the invasion and installed additional locks in her home, including slide bolts to the bedroom.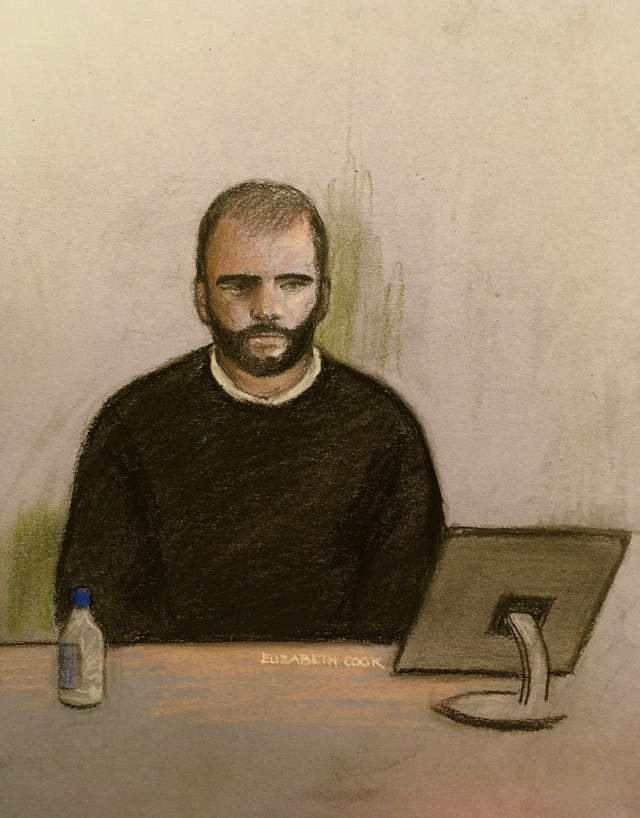 Forensic and forensic experts told the court that Smith's detention as an untrained civilian member did not seem inappropriate.
Professor Jason Payne James added:
However, Professor Payne James agreed that the victim was likely to have survived if he was sitting or lying on his back when he said he couldn't breathe.
Smith's employer, Michael Crux, is also seen in CCTV footage, adding weight to Wiltshire for a few minutes. His son Ben Crooks can be seen kicking the prone man twice.
Both have admitted to allegations of general assault and have not been charged with manslaughter.
The jury was told to assume that Wiltshire was a man suspected of robbing his neighborhood in the past few weeks and that the arrest was not a false identity case.