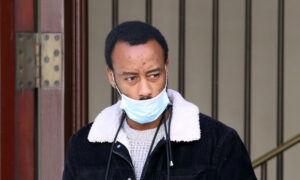 A man accused of helping organize a rave in violation of blockade rules avoided a potential £ 10,000 fine for two police officers not attending court for submitting evidence against him. ..
Ilford's Robert Baggot, 33, was charged with helping organize an event on Children's Street in Deptford, southern London, on November 22, last year.
At the last hearing in February, the court heard that Vagot admitted to attending but denied being the organizer.
The court was told that the question in this case was whether lending audio equipment to Rave would meet the definition of holding an event.
At a brief hearing at the Magistrates' Court in Westminster on Monday, prosecutor Luke Staton said two arrested police officers did not attend the court on the day the Baggott trial was scheduled to proceed.
As a result, the prosecution was unable to provide evidence against Vagot.
District Judge Karim Ezzat decided to continue in their absence after hearing that police officers were properly warned about the date of the court and the fact that their presence was necessary.
"Witnesses were warned to attend, but did not attend. As a result, there was insufficient evidence to continue and the crown did not provide evidence," Staton said.
Vagot was subsequently acquitted by Judge Ezzat for "holding or participating in a rave-type rally in the UK with more than 30 people indoors."
This claim is a violation of health protection (coronavirus) regulations and can be fined up to £ 10,000.
Layton's second defendant, Henok Yehul, 32, who was to be tried with Vagot on the same charges, suspended the proceedings against him prior to the hearing on Monday.
Vagot's acquittal was consistent with the so-called "Freedom Day," when most coronavirus restrictions were lifted in the United Kingdom.
Tess de la Mare