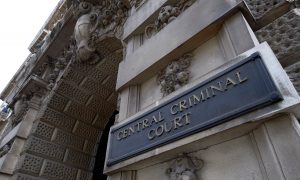 A man accused of attempting to kill an exiled Pakistani political blogger appears in Old Bailey.
Muhammad Gohil Khan, 31, colluded with others who did not know he had killed anti-Pakistan blogger Ahmad Wakas Goraya between February 16 and June 24 this year. He was charged with charges on June 28.
On Monday, Kahn from Forest Gate in East London appeared in Old Bailey for a preliminary hearing with a video link from detention.
Courts heard that Kahn was charged with a murder plot on a alleged political commentator from Pakistan who had been expelled to the Netherlands.
At the hearing, Judge Sweeney said the case would be heard at Kingston Crown Court.
The plea trial was set in October in a trial beginning January 4, 2022 or January 11, 2022.
Defendant was detained.
Emily Penink