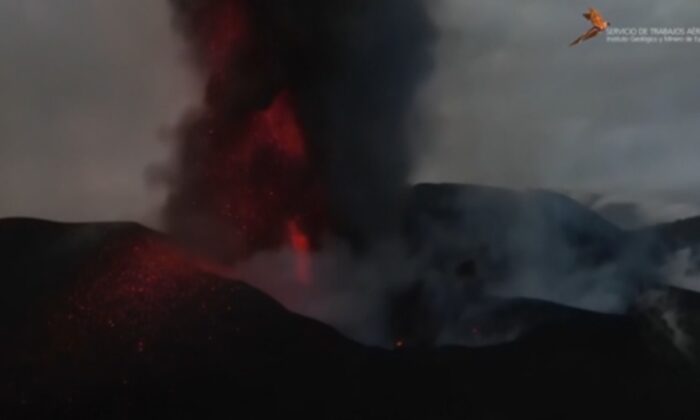 Cumbre Vieja volcano erupts on December 7, 2021 on the island of La Palma, Spain, with still images from video. (Spanish Geological Mining Institute via AP / Screenshot via Epoch Times)
As we approached three months of volcanic activity, La Palma volcano in the Canary Islands continued to erupt dramatically on Tuesday.
Scientists at the Spanish Institute of Geological Mining were able to fly the drone near the top of the volcano's most active spout.
Their video showed a period of high volcanic activity just before sunset.
A continuous explosion threw a huge ball of volcanic material into the dim light.
Scientists couldn't tell when the volcano could end its activity.
Lava from the September 19 eruption destroyed more than 1,500 buildings and forced thousands of Lapalma residents to evacuate.