The Australian Broadcasting Corporation (ABC) has apologized for its 'incomplete' coverage of an Alice Springs town meeting that was accused of being 'racist' by locals concerned about rising crime rates in the community. bottom.
A partial apology was made by the Shadow Communications Minister, who said that she "Incredibly biased reporting" We will ask the media watchdog to investigate.
More than 3,000 residents, including business owners, family members of stakeholders and Indigenous leaders, gathered for a town hall meeting in Alice Springs, a remote community in Australia's Northern Territory, on January 30. , discussed ways to control ongoing alcohol-fueled crime. Waves and an increase in youth violence.
Hosted by local business owner Garth Thompson, the rally reportedly lasted about 20 minutes.
Much of the blame has been directed at the Northern Territory government's decision to lift its community alcohol ban in 2022, with residents preparing to sue for $1.5 billion (US$1.1 billion) in compensation. ing.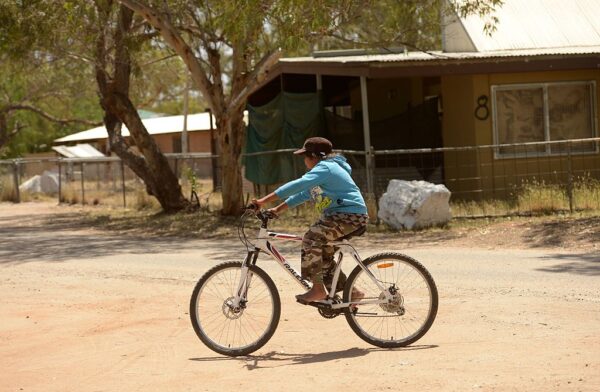 But on January 31, the state's taxpayer-funded state broadcaster aired a report highlighting what it characterized as comments about divided communities and race.ABC's flagship radio The broadcaster described the conference as a 'white supremacist extravaganza' on its National AM programme, and said the following television segment was shown to Australians across the country without providing 'the full context' of the situation. later admitted.
ABC show criticizes conference
The radio show featured ABC Indigenous Affairs reporter Carly Williams interviewing people outside the conference, with one woman claiming it was a "really disgusting show of white supremacy." gone.
"I was really, really disappointed. I was scared to be in that room," she said.
Another woman outside the hall said, "I'd rather be brought in by the people there — the white people who have the choice to live here — than by the vulnerable Aboriginal children who can't cut their ties to this country." I am far more concerned about the danger of being killed.
"If they don't want to live here, if they have a problem, leave."
In a related television segment, ABC decided to broadcast the violent language of a man speaking about indigenous peoples, but showed no evidence of racism within the conference and was condemned for biased reporting as a result. I was.
The national broadcaster also published an interview with Nareen Young, a professor of Indigenous policy at the University of Technology Sydney, who said disgusted locals attending the conference were "relying on the bounty" of Aboriginal lands. I'm living on the floor," he claimed.
Young likened Alice Springs City Hall to a scene from the 1988 thriller Mississippi Burning, about a civil rights activist who disappeared in the 1960s American South.
"For example, if you saw that room at Mississippi Burning, Australians would say, 'Oh my god, what's going on over there is terrible,'" Young said Wednesday night.
"The racism and infantilization of the indigenous people in that town and the racism they deal with every day is not being talked about. We need to talk about it," she said. rice field.
apology
ABC opened apology on Friday night by defending the views of those it chose to feature on its show, stating that their views were "accurately reported" and "clearly newsworthy."
He later admitted that the radio coverage was "incomplete and did not adequately cover the full context of the conference and the range of viewpoints expressed at the conference."
"ABC News apologizes to viewers for providing an incomplete picture of the event in this case. ABC News management is responsible."
This article has not been retracted and remains online with an editor's note and links to additional coverage posted later for other perspectives and further context within the community.
"Throughout the day, coverage included information and perspectives that provided a balanced understanding of the event, including additional comments from the conference and further background on allegations of racism."
The public broadcaster said it "supports journalists reporting this story".
"ABC has and will continue to comprehensively address substance abuse and public violence in Alice Springs."
"Following this report, ABC News has released additional coverage of the issue with broader perspective and context."
ABC bias in the spotlight
The apology came after former ABC journalist, liberal senator and shadow communications minister Sarah Henderson said she would ask the Australian Communications and Media Authority (ACMA) to investigate ABC's coverage of the Alice Springs conference in the next few hours. was done later.
"Rather than telling the full story, ABC aggressively and inaccurately portrayed the conference as 'clearly around white supremacy,'" she said. I have written In a Twitter post on Feb. 3.
"Not only did ABC refuse to retract the article, apologize, or investigate how it aired, but they arrogantly defended it," she said at the time.
"It's a very big ABC failure."
She also told Sky News that the station "completely and completely lost the plot."
"They clearly don't understand what it takes to be an impartial journalist," Henderson added, calling for "journalist training."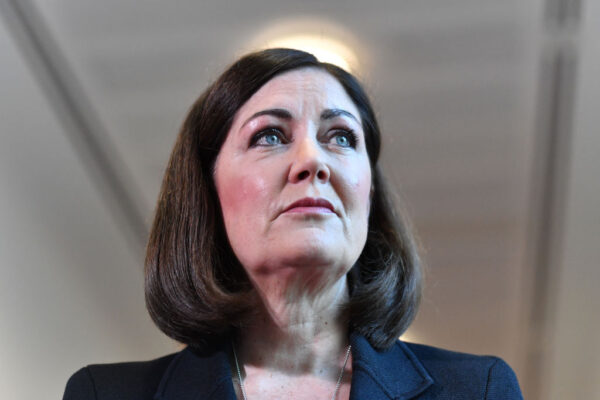 After the state broadcaster apologized, Henderson said complaints to the media watchdog would be handled.
"ABC's belated apology for its shockingly biased coverage of Monday's Alice Springs town meeting is very poorly reflected by Editor-in-Chief MD David Anderson after he arrogantly defended the coverage." she said. murmured February 4th.
Alice Springs Mayor Matt Patterson has led calls for tougher punishment for crime in his town, calling ABC's coverage of a community conference "a kick in the teeth for residents who have put up with this for too long." I called.
"It's adding unnecessary anxiety as we all try to come together to address this issue. Here, ABC is lighting the fuse to start a race war," he said. told reporters.
Patterson also asked ABC to retract the article.
Meanwhile, Northern Territory Senator Jacinta Price criticized the decision by the Northern Territory and the federal government to lift alcohol restrictions, saying both governments had been warned by Indigenous community groups about what would happen. rice field.
An alcohol ban in central Australia was first implemented in 2007 under then-Prime Minister John Howard during the Commonwealth's Northern Territory Emergency Response (also known as the NT Intervention). It was intended to address lawlessness and crime in Indigenous towns and communities. The restrictions continued in 2012 under Prime Minister Julia Gillard's Stronger Futures Act (pdf), which expired in July 2022.
In a letter shared, nine local Indigenous advocacy groups argued that alcohol restrictions were neither racist nor discriminatory and would lead to a surge in alcohol-related injuries and crimes if restrictions were lifted. .
Victoria Kelly Clark contributed to this report.