NEW WESTMINSTER, BC — A Dutch man accused of harassing British Columbia teenager Amanda Todd with online threats has been found guilty of all charges he faced in connection with the case, according to a statement. The jury delivered its verdict on Saturday.
Aydin Coban was accused of extorting, harassing, communicating with young people to commit sexual offenses, and possessing and distributing child pornography. The jury presiding over his trial in the BC Supreme Court delivered a unanimous verdict the day after deliberations began.
When Todd was 15 years old, he committed suicide in 2012 after posting a video describing being tortured by online harassers.
A harrowing account viewed by millions of viewers after her death saw her use flashcards to describe her distress from anonymous cyberbullying. 's death shed light on the problem of online harassment and cyberbullying.
At the start of his trial in June, Cobain pleaded not guilty to all charges he faced. He was not charged in Todd's death.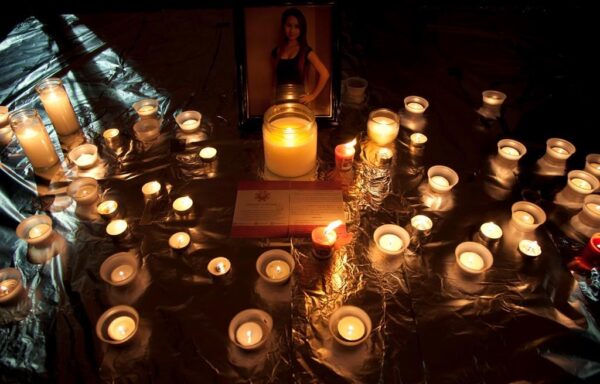 Attorney Louise Kenworthy said in closing arguments before the jury that two hard drives seized from a Dutch man's home were linked to Amanda Todd, including a deleted bookmark to child pornography depicting a young girl. He said that there is
At the start of the trial, she said Todd had been the victim of constant campaigns of "sextortion" online for more than three years before his death.
RCMP officials testified that they found "actual snippets of chats" between Todd and some of the online aliases used to harass Todd on a device seized from Cobain's home.
After piecing together the evidence in closing arguments, Kenworthy said the only inference the jury could draw was that Cobain was guilty.
His defense did not call witnesses in the case, and attorney Joseph Saunier told jurors in closing that snippets of data cited by police at the trial could not link Coban to coercion or Todd's harassment. said in
A Dutch court approved Covan's extradition to Canada after his trial on similar allegations.
Cobain was tried in Amsterdam in 2017 for cyberbullying dozens of girls and gay men and was sentenced to nearly 11 years in prison.
He was convicted of fraud and internet extortion and sentenced to up to 10 years and 8 months in prison for what Dutch judicial officials said had "devastating consequences for his actions" on the lives of his victims. was handed down.
The court found that Coban pretended to be a boy or girl, persuaded his victims to engage in sexual acts in front of their webcams, posted the images online, and blackmailed them with blackmail. He was accused of molesting 34 girls and 5 gay men. In some cases, the abuse continued for years.
Hina Aram