[ad_1]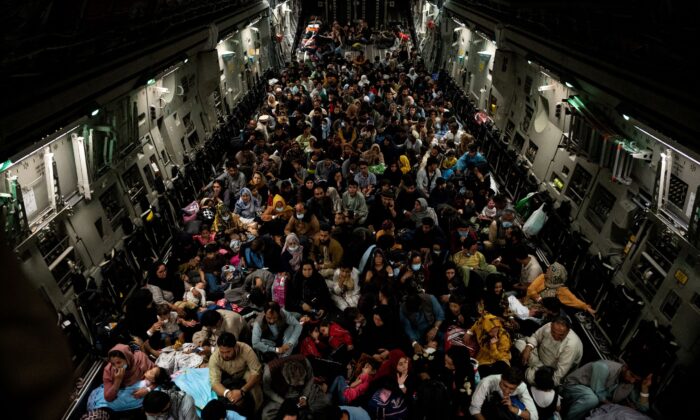 Evacuees from Afghanistan are sitting in military aircraft during their evacuation from Kabul. This photo was taken in a private location on August 19, 2021 and released on August 20, 2021. (Staff Sgt. Brandon Cribelar / US Marine Corps / Handout via Reuters)
Washington — Afghan woman gave birth on a US evacuation plane on Saturday, shortly after landing at Ramstein Air Force Base in Germany, the US Air Force said.
The U.S. Mobile Corps said on Twitter that the woman gave birth to a baby girl in the cargo hold of the Air Force's C-17 aircraft after experiencing complications during flight after giving birth.
"The commander of the aircraft decided to lower the altitude to raise the air pressure inside the aircraft, which helped stabilize and save the mother's life," the tweet said.
The woman was part of a group fleeing the Taliban in Afghanistan and was in the second phase of an evacuation flight taking off from a base in the Middle East.
The mother and baby were taken to a medical facility and were in good condition, Tweet said.
Linda Saw
[ad_2]