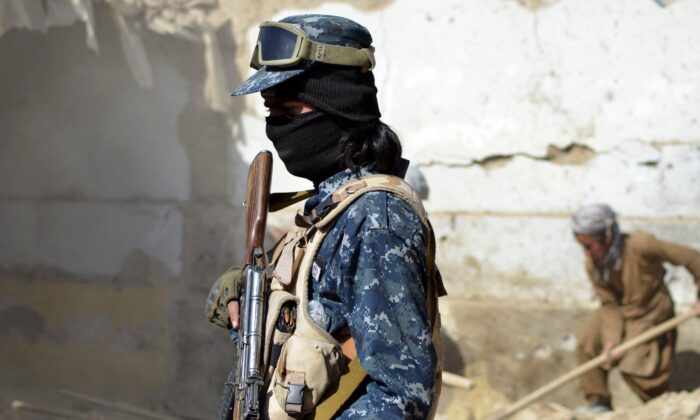 Taliban members are guarding in Kandahar, Afghanistan, November 15, 2021. (Javed Tanveer / AFP via Getty Images)
Kabul, Afghanistan — A Taliban terrorist group claimed that an explosion at the front door of a mosque in northern Afghanistan killed one worshiper and injured seven on Friday.
Baz Mohammad Sarwari, a Taliban spokesman for Badghis, said the cause of the explosion is unknown but investigations are underway.
No one immediately claimed responsibility for the explosion. Local ISIS terrorist organizations have repeatedly claimed responsibility for similar attacks in the past.
Salwari said the injured were transferred to a state hospital while the Taliban secured the area.
The explosion occurred while dozens of worshipers gathered in the mosque for Friday Prayer.