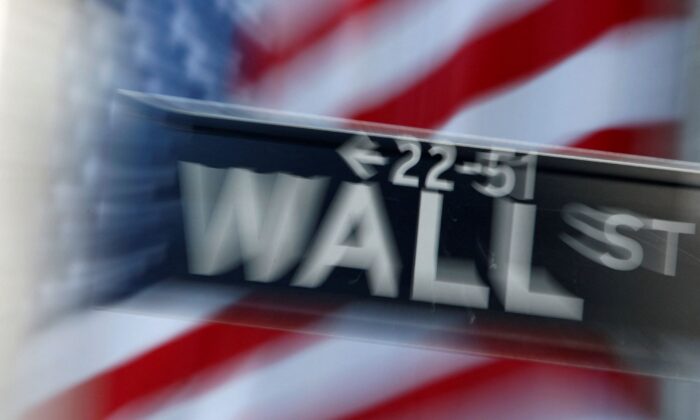 September 18, 2007, Wall Street road sign outside the New York Stock Exchange. (Brendan McDermid / Reuters)
Wall Street's key index opened flat on Friday after a tech stock-led backlash in the previous session as investors considered concerns about the conflict between Russia and Ukraine and the possibility of a larger interest rate hike.
The Dow Jones Industrial Average fell 5.55 points (0.02%) to 34,702.39 in the open. The S & P 500 rose 2.75 points (0.06%) at 4,522.91 and the Nasdaq Composite index rose 2.88 points (0.02%) at the opening bell to 14,194.72.