New Delhi — The Indian Navy is working to rescue the crew from a sunken barge and a second cargo ship that drifted off Mumbai on Tuesday after a deadly cyclone struck the west coast.
The Navy said it rescued 177 out of 400 people with two barges in the Arabian Sea. According to the Navy, three warships, maritime patrol aircraft, and helicopters participated in rescue operations and washed the sea.
Both barges worked for Jogmec, India's largest crude oil and gas company.
According to the company, barges carry personnel deployed for offshore drilling and anchors were distributed during the storm.
Cyclone Taukte, the most powerful storm that has hit the region for over 20 years, packed 210 kilometers (130 mph) of continuous wind when it landed in Gujarat at the end of Monday. Four people were killed in the state, and the total number of storms increased to 16.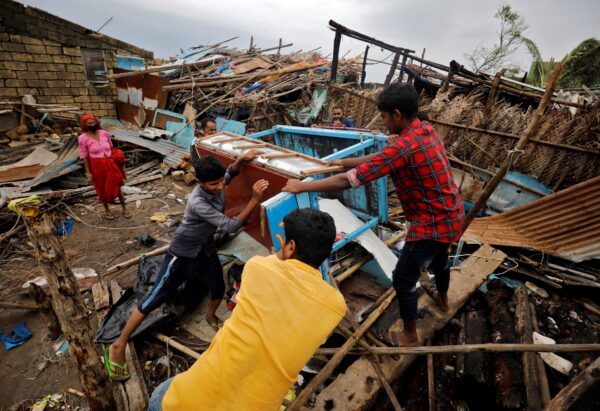 Residents emerged from the rescue shelter on Tuesday and found debris scattered on the roads, trees uprooted, and power lines damaged. The Coast Guard rescued eight fishermen stuck in the waters near Bellabar, Gujarat's fishing center.
Six people were killed in Maharashtra on Monday, but the capital city of Mumbai was largely spared from heavy damage despite heavy rains hitting the city's coastline and strong winds hitting skyscrapers. Over the weekend, the cyclone killed six people in Kerala, Karnataka, and Goa as they traveled along the west coast.
Although the cyclone has weakened, the Indian Meteorological Department predicts heavy rainfall in many parts of Gujarat and Maharashtra in the coming days.
Prior to the cyclone, approximately 150,000 people were evacuated from the lowlands of Maharashtra and Gujarat.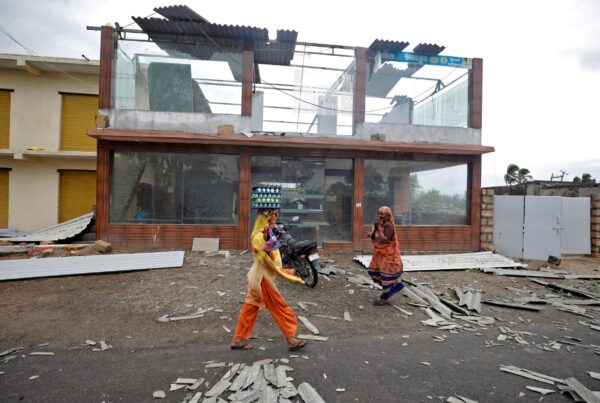 Tropical cyclones are less common in the Arabian Sea than on the east coast of India and usually occur later in the year.
Nearly 100 people died in May 2020 when Cyclone Amphan, the most powerful storm that struck eastern India for more than a decade, struck the area.