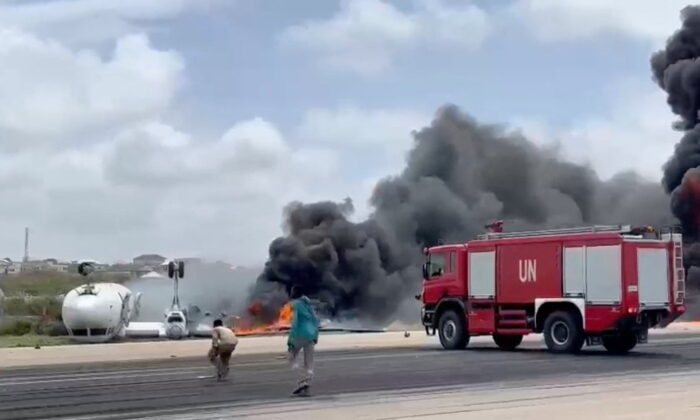 A large wave of smoke from an airplane that turned over after a crash landing in Mogadishu, Somalia on July 18, 2022. With this screen grab taken from a social media video. (Reuters)
Mogadishu — A passenger plane crashed at the airport in Mogadishu, the capital of Somalia, on Monday. No deaths were reported and all passengers (more than 30) were rescued.
Airport officials said passengers and crew had boarded a Jubba Airways-operated plane arriving on a domestic flight from the inland city of Baidoa. There was no cause for the crash.
The video from the scene showed that the plane was upside down after apparently flipping over at landing.
As the fire engine approached the runway and the firefighters began hunting down the crashed plane, black smoke and flames emerged in the air.
The Associated Press contributed to this report.