[ad_1]

Alberta's new prime minister, Danielle Smith, says people who have chosen not to receive the COVID-19 vaccine are the "most discriminated group" she has seen in her lifetime.
"The communities whose freedoms were most restricted last year were those who chose not to be vaccinated," Smith said at his first press conference as prime minister on October 11.
"I've never felt like someone getting fired from a job, not being allowed to watch their kids play hockey, not being allowed to visit a loved one in long-term care. I don't think I've ever experienced a situation where I'm not allowed to go to the hospital or get on a plane to see my family or even travel across the border.
"They were the most discriminated group I have ever seen."
Smith made the remarks shortly after becoming prime minister in Edmonton.
During the leadership race, Smith pledged to make fundamental changes to the Alberta health service and strengthen legislation to avoid "discrimination" based on medical decisions.
"It's been an extraordinary time, especially last year. I want people to know that I can't accept that," she told reporters. "We were quarantined based on medical choices. I have no intention of creating a society."
Like other provinces, Alberta implemented a vaccine passport system and closed businesses and places of worship during the pandemic.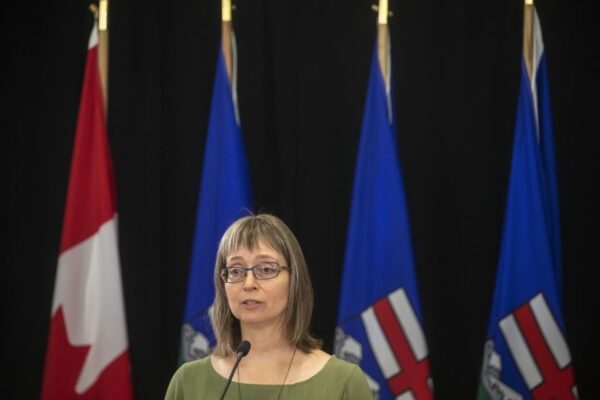 Smith also said he would not seek advice from Chief Medical Health Officer Dr. Deena Hinshaw and would instead assemble a new team of public health advisers.
When asked about details such as whether she would fire Hinshaw, a spokesperson for the prime minister said details had yet to be decided, and Smith reiterated that she was looking for a new team of public health advisers.
Rachel Emmanuel contributed to this report.
[ad_2]