[ad_1]

Prime Minister Scott Morrison will send a letter to 11.3 million Australian households before Christmas, urging people to get a COVID-19 booster shot.
Morrison said the booster program is essential for the country to avoid the next round of viral infections.
"Thanks to the high immunization rate, we are now reopening. Our economy is strongly reviving and people are able to meet their families, travel and lead a more normal life. "The Prime Minister wrote in a letter.
"A key part of this process is to make vaccine boosters accessible to everyone in Australia so that they can maintain their best protection against serious illness and death."
"Everyone in Australia is encouraged to take a vaccine booster so that each of us can be kept safe."
This letter was co-signed by Health Minister Greg Hunt and Chief Medical Officer Paul Kelly.
Over 151 million additional doses of Pfizer and AstraZeneca have been ordered. Fully vaccinated people can get a free booster at the GP and pharmacist 6 months after the second vaccination.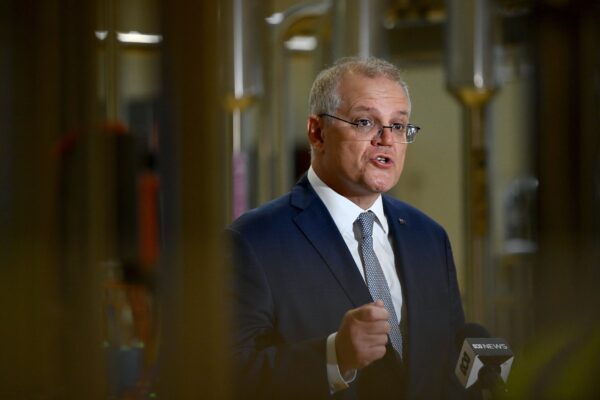 According to Lieutenant John Fluen, leader of the Australian Vaccine Task Force, 370,000 people have already received booster shots of the COVID-19 vaccine. In addition, more than 500,000 people are eligible for a third dose.
However, experts say that healthy people do not need to rush booster shots within 6 months of the second dose.
"I don't think you need to rush to get a third shot, and if you wait for a while, you may get more benefits," said Peter Collignon, an infectious disease expert at the Australian National University. increase. Said 3AW, Ross, Russell.
"Winter is our next big risk and we are in a good position to boost or give a third shot to those who need it before the next big risk."
Booster push occurs because many European countries have been forced to return to the blockade in the winter and have been named the new COVID-19 variant. Nu stock Detected in South Africa.
"Booster shots are very important now that the waves are rushing further in Europe. The Prime Minister told ABC Radio Adelaide on Friday.
In Australia, 86% of people over the age of 16 are currently fully vaccinated and 91.9% are initially vaccinated.
[ad_2]