The two parents, whose son's life came to an early and unhappy end, remember him each year by giving the young man the joy of fishing.
On July 30, 20 children, mostly from the Big Brothers and Big Sisters program, took several hours to cast from the shores of Echo Lake, about an hour east of Regina. It was all part of the 3rd Annual Wishin' I was Fishing', organized by David and Sarah Gillis and volunteers.
"My son died in 2016 at the age of 27. He had mental health issues and was addicted to bad drugs," said David Gillis.
Gillis enjoyed fishing with his son Brad. Three years after he passed away, he decided in Brad's honor to give a fishing day to children who might otherwise not get the chance.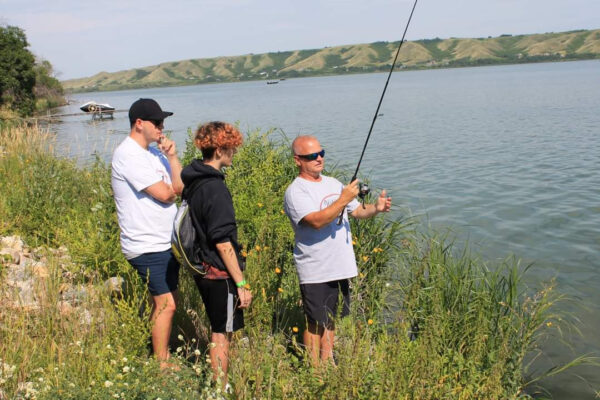 "I was planning on taking four or five kids out fishing for just one day and was going to give them used rods and tackle. Yes, Gillis remembered.
"And it just went crazy. People started donating all sorts of things."
Like this year's event, the first event of 2019 was held on the beach across from the fish hatchery.
"I only caught four at first, but it was fun. They all went out and fished for a few hours. I was so excited to wear it," Gillis recalls.
"Anyone who has talked to someone who goes fishing with mental health issues finds it very relaxing and calming. I figured if I could get them off the street, they wouldn't cause any problems.
The 2020 event was canceled due to the pandemic, but Gillis has brought it back in 2021 with a fresh mix of youth and adults.
"We worked with the Royal Canadian Legion to bring in veterans with mental health issues and suffering from post-traumatic stress disorder. We had 15 children from the center."
North Central Regina is "Worst area in CanadaSarah, Gillis' wife, will help the children there and elsewhere learn to fish for a day and go home to fish for a lifetime. I believe we can get the tools.
"Many single parents can't afford a fishing rod or tackle box, so they start this way.
"It's about taking them out into the open and teaching them something new. Conservation personnel also come out and the kids get a little introduction to the fish."
This year, about 20 children aged 3 to 17, accompanied by older siblings or parents, came by bus from Regina. Thanks to corporate sponsorship, young people can afford top-notch equipment.
Twins Terrence and Ashton Macdonald, who recently turned 13, fished both last year's and this year's events. Terrence said the lake had walleye and pickerels and enjoyed being there "a lot".
"It's nice to be able to fish every year. Yeah, I think it's pretty cool that they do this for us," said Terrence.
Ashton said he hooked leeches and worms and one fish escaped with the bait.
"One person took mine. I had him on the phone," he said. "It's kind and gentle. Many people come here to make new friends. The weather is always nice."
The day was all the more significant for his father, Trevor McDonald.
"I have known Dave for the last 20 years or so. I was actually good friends with his son Brad. ' he said.
"[Brad] loved fishing. Dave used to be a fisherman, so he was always out. That's why this was the perfect event to do in his honor. "
"Honestly, fishing doesn't seem to be a common thing for kids these days," he adds. "So it's great for them to be able to go out and spend their days outdoors, learning to fish and gaining experience. They seem to really enjoy it. If you eat it, it keeps pulling you back."
"It's like magic"
Volunteer Stephen Groud said Gillis' pure heart called for help.
"Dave told me his story, and it is tragic. If he wants me, I'll be here next year," said Gloade.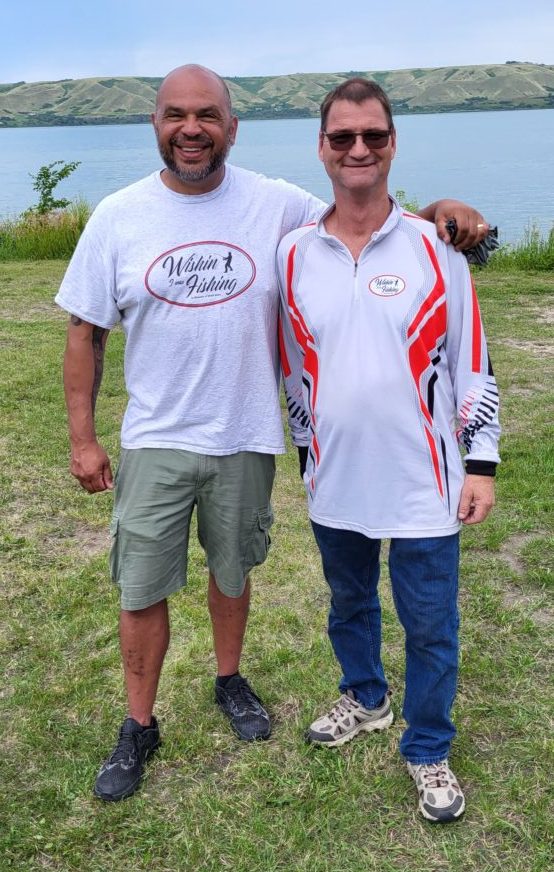 "It's just magic, right? It keeps us all away from what we're dealing with. Run away from things for a few hours and get lost in the moment. It's hard not to be in the moment. You are." I feel the heat, I laugh when I hear people talk.
Gloade's smile and enthusiasm are no indication of the PTSD he suffered in 2015 after a long career with the RCMP.
"For 27 years, I have done many assignments as a frontline police officer in many difficult places. Things have caught up with me, I have run out of ways to deal with them. It's like when you push in and close the lid, sooner or later the box becomes too full and you can't close the lid," he explained.
Gloade believes that "outdoor medicine" can help him heal and benefit everyone.
"You don't have to fix anyone, but just another tool in your tool belt, right? I like hunting and fishing, but someone can walk, sit, or read a book outside.
"When it breaks [down] When I had PTSD in 2015, two of my buddies took me on a bear hunt. I didn't want to go I was what they call a bunker down. I just wanted to stay home. "
Gloade said he grew up hunting and fishing in Nova Scotia and recalled a hunting trip to Northern Alberta how "wow" it was. Since then, he's made a point of taking veterans and other "wounded warriors" out to heal in the great outdoors.
"It would be too smart to actually try to set up a charity," he joked.[but I'll] Take your own money to go deer hunting or something. I was lucky this year. I ran into very ordinary people, some of whom owned businesses and sponsored bows for veterans bow fishing.
"There is something beautiful about helping people. It brings back many lives."