The New Zealand government is placing a bottleneck on the nation's overheating housing market after the price of housing grew exponentially, making it one of the most unaffordable real estate markets in the world.
The policy change by the Ardern government was announced on Tuesday and will involve a series of measures which include raising taxes for investors, providing additional support for first home buyers, an extension of the bright-line test, and an infrastructure package.
NZ Prime Minister Jacinda Ardern said that the housing crisis is a problem that has been decades in the making, and it will take time to turn around. However, she believes these measures will make a difference.
"There is no silver bullet, but combined, all of these measures will start to make a difference," Ardern said.
Finance Minister Grant Robertson said in a statement that the New Zealand housing market has become the least affordable in the OECD and warned it could endanger the whole of the country's economy.
"Taking action is in everyone's interests as continuing to allow unsustainable house price growth could lead to a negative hit to the whole economy," Robertson said.
Historically low-interest rates and government stimulus spending has pushed the New Zealand housing market to record high levels, with a 2021 study into international housing affordability (pdf) listing Auckland as the fourth least affordable housing market in the world.
The biggest impact will be felt by investors who will be paying more tax with the removal of interest deductibility. Previously New Zealanders were able to lower taxes by claiming their home loan interest against the rent received for investment properties.
Investors will now need to pay taxes for their total rental income for properties purchased after March 27, 2021. For properties purchased before this date, the claim amount on home loan interests will gradually fall to zero over the next four years.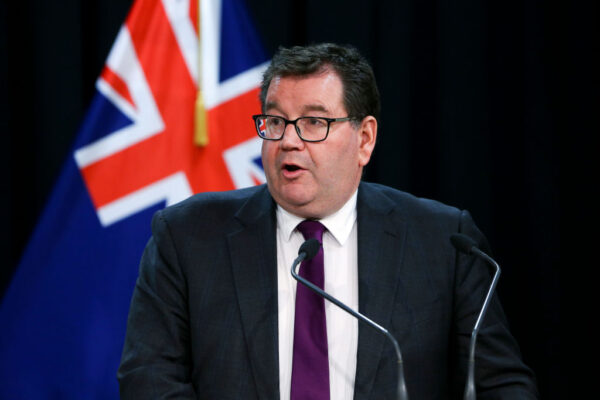 ANZ chief economist Sharon Zollner called this change massive and bold, as it would raise the tax bills for a large number of voters.
"In my view, it's well worth sacrificing a bit of economic activity at this point to head off house prices that are doing so much damage to our society," Zollner told Stuff. "But the risk is that they overachieve, and the economy is still pretty vulnerable."
"A New Zealand economy with house prices going backwards looks and feels pretty different. But to be honest, the prices have got so out of whack with incomes that house prices falls had been starting to look inevitable," she said.
The government also increased the income caps of their existing first home buyer helper scheme.
"This package of measures will help first home buyers into the market and boost activity and create jobs in the construction sector," Housing Minister Megan Woods said.
The bright-line test, the time an investor needs to hold onto a property to avoid paying capital gains tax when selling, will also be doubled from five to ten years.
Finally, to address the problem of supply shortage, the government has set NZ$3.8 billion (US$2.65 billion) into a housing acceleration fund, which aims to approve tens of thousands of house constructions in the short to medium term.
Opposition Leader Judith Collins has criticised the measures, telling Stuff she believes the new measures will only push rental prices higher.
Collins, in a post written on Twitter, said: "By removing interest deductions & doubling the brightline test, fewer houses will be built, fewer houses will be available for rent, rents will increase, & more kids will grow up in motels."
Labour's plan is another cheap swipe at landlords. By removing interest deductions & doubling the brightline test, fewer houses will be built, fewer houses will be available for rent, rents will increase, & more kids will grow up in motels. Another Labour Fail.

— Judith Collins (@JudithCollinsMP) March 22, 2021