The Australian Technical Advisory Group on Immunity (ATAGI) approved From February 3rd, booster shots for teens over 16 years old.
Teens receive the same dose as adults, and the recommended booster period is 3 months after the first dose.
Greg Hunt, Secretary of State for Health welcome News that was good news for many Australians who returned to school this week.
"Teenagers have made many sacrifices through this pandemic. Their social and educational lives suffer from blockages and restrictions, as well as their impact on their mental health and well-being." Hunt. Said..
"For their health and well-being, it is important to be able to engage with their friends and return to school activities."
Currently, adolescents aged 16 to 17 already have a 91% immunization rate, and now more than 60% of them are eligible for booster shots.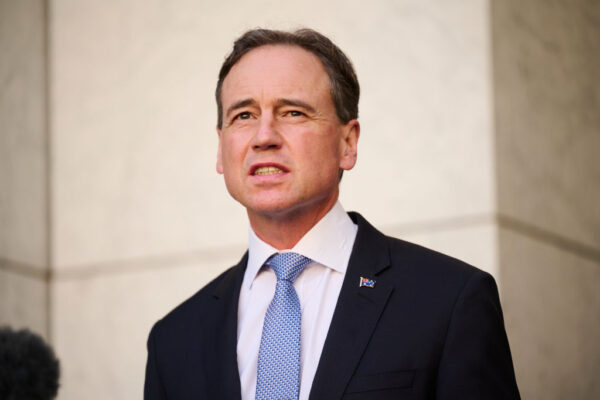 Hunt encouraged all teens to complete their primary doses and "advance for boosters." At sunrise February 3rd.
ATAGI recommends that immunocompromised adolescents aged 16 to 17 years who received the third initial dose of the COVID-19 vaccine receive a fourth booster dose of the Pfizer vaccine once the three-month interval is met. increase.
People who work in high-risk environments or who have recently been infected with the virus are also advised to receive booster immunity as soon as they qualify.
but, Peter CollignonA professor of microbiology at the Australian National University, said vaccination in this age group does not have a significant impact on preventing serious outbreaks in schools.
"I think there are probably few [impact] The main benefit of boosters is more than expected, as most people over the age of 50 or 60 are dead, "Colignon said at Sunrise on February 2.
They have the highest proportion of cases, despite the general belief that he is already at low risk of serious illness and death in the young cohort and can be infected and passed on to older Australians. Claimed not to be a cohort.
According to the Australian Heath Department dataAustralians aged 20-40 make up the majority of COVID-19 cases.
However, Corignon said vaccines are generally less effective in controlling the spread of COVID-19, but better than no vaccination at all.
Vaccines "reduce the chances of people dying or getting seriously ill. This is what the vaccine was designed to do," he said.
"They are very good at stopping or dying from a serious illness, but they have little effect on you infecting and spreading to others."
"I think there were irrational explanations and expectations about what happened in the last few weeks and, as evidenced by Omicron, how much the spread will diminish."
Collignon also said that rapid antigen test (RAT) can help test for viruses that are already symptomatic, but asymptomatic people can easily get false negatives on the test. rice field.
"If you're sick and have a positive RAT test, it can be very high. In addition to 90%, having it and being more infectious."
"But if you use them for asymptomatic people, you'll probably only cover half the cases, so there are many tests you have to do to know, probably not many returns. Yes, when the COVID is zero [cases] It was inappropriate because I missed many cases. "
data The one released by the COVID-19 Critical Intelligence Unit on RAT's specificity and sensitivity also supports Corignon's statement.
RAT is currently 58% specific for asymptomatic individuals, much lower than PCR tests, which give the test an overall sensitivity of over 99%. The low sensitivity of asymptomatic individuals also means that about 40 percent of asymptomatic people with this disease may not be detected.
Sensitivity is higher for people with 72% sensitivity symptoms.
Collignon encouraged a more "subtle" approach to using RAT and said that it makes no big difference that asymptomatic people are tested daily.
"Testing asymptomatic people daily is probably not very beneficial. We need to use them not only in symptomatic people, but also in high-risk situations. . For example, nursing home staff who are still very vulnerable to people even after being vaccinated. "
As of February 3 40.82% Of the Australians over the age of 18, I am receiving a booster.