The New South Wales (NSW) government has invested $ 70 million (US $ 50 million) in Australian manufacturers to design and manufacture new electric buses in Sydney for all possible components of Australian electric buses. We support manufacturing.
Custom Denning, a manufacturer of buses and coaches Said From the chassis to the seat cover to the passenger seat, it is Australia's first electric bus designed and manufactured.
"We manufacture all the steel parts of the production line on-site, pack them into distillation kits and deliver them to the production facility," said manufacturing manager Danny Mottley in the release.
"We all do our own cutting, laser cutting, aluminum welding, TIG welding, stanchions, seat frames, and mandrel tube bending of square tubes.
It's great to see everything manufactured here, from the smallest parts to the largest parts, and work together to create the entire bus. "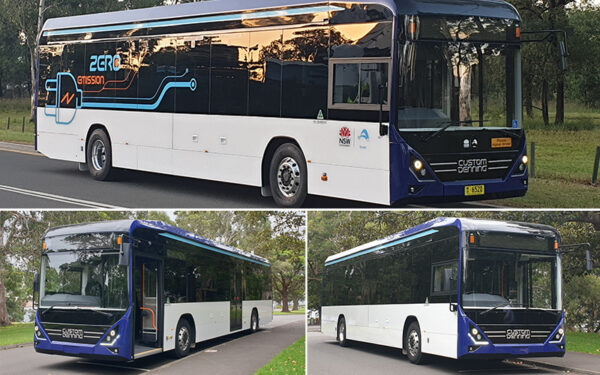 Prime Minister Dominique Perotet visited the St. Mary's factory on February 14, touring the production line and meeting workers in the transition of electric buses.
"This is a true West Sydney success story, and our government is proud to participate in this business to produce the first locally built electric buses," Perotet released on Monday. I mentioned in.
The company set up a new production facility in St. Mary's in November 2019 after it needed a dedicated manufacturing base.
In just two years, it has grown to 160 workers.
"Custom Denning employs 160 workers at its St. Mary's factory, and this investment will provide more work to ensure that buses are manufactured to the highest standards," Perotet said. Mr. says.
Australian buses are usually diesel fuel. Instead, electric vehicles will be fueled by power from the power grid and will be rechargeable from smart charging stations.
Opposition leader Chris Minns said he wouldn't count on the prime minister's decision behind the by-elections last weekend, and he was "extremely surprised" when he carried out his domestic manufacturing pledges. "It would be.
Mr Minds told AAP that the prime minister left it "very late in the game" because the government "suddenly became a major supporter of domestic manufacturing."
Custom Denning said production models of electric buses are being deployed and are ready to quickly replace standard diesel buses throughout Australia.