The Australian Government has intervened to help Indonesia in a fight to stop the COVID-19 epidemic in Indonesia, promising 2.5 million doses of locally produced AstraZeneca vaccine.
Indonesia, the fourth most populous country in the world, is tackling the second wave of the pandemic.
Since March, an average of 4,000 to 5,000 new infections have been recorded per day in the country. However, the incidence began to rise in June and reached a record high of 31,189 on July 6.
The Australian Government will provide $ 12 million worth of oxygen-related and other medical devices, including 1,000 ventilators, over 700 oxygen concentrators, over 170 oxygen cylinders and other medical supplies.
Australia will also send 40,000 rapid antigen test kits following the US government's commitment to provide 4 million doses of Moderna vaccine in early July.
"Australia is cooperating with our close partner and neighboring Indonesia to respond to the significant surge in COVID-19 cases," said Foreign Minister Marise Payne. Said in a statement July 7.
"Today, I spoke with my friend and counterpart, Indonesian Foreign Minister Retno Marsudi, and in response confirmed immediate health support to Indonesia."
So far, Indonesia has recorded 62,848 deaths from the CCP (Chinese Communist Party) virus, commonly known as the new coronavirus.
The count includes 946 health care workers. In June, new data revealed that 350 Indonesian healthcare workers, including doctors and nurses, were hospitalized with COVID-19 despite receiving the Chinese Sinovac vaccine. ..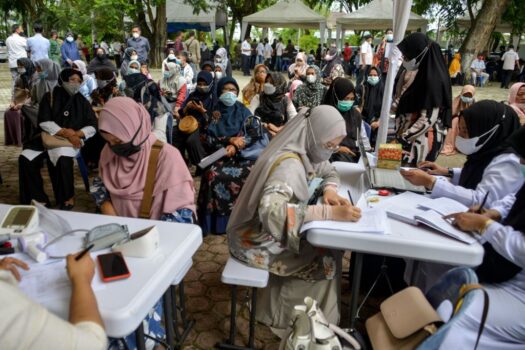 Indonesian government 47.4 million vaccinations To the population so far. We have contracts to receive AstraZeneca, Pfizer and Novabax vaccines. However, so far, Sinovac has dominated the vaccine supply.
Questions were raised about the effectiveness of Sinovac after the World Health Organization (WHO) approved the emergency use of the vaccine in June.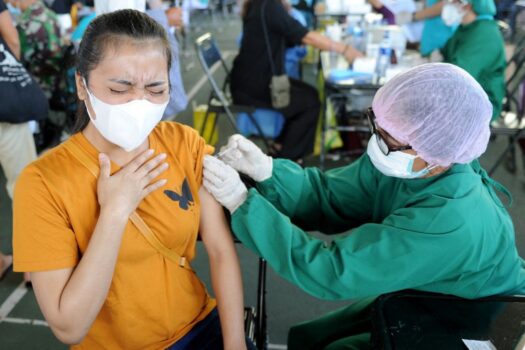 In late-stage clinical trials, Sinovac was reported to be 50.4% effective, slightly above the 50% threshold set by WHO.
The Indonesian government is currently considering booster shots to strengthen the fight against the virus.
Dr. Dicky Budiman, an epidemiologist at Griffith University, said that the effectiveness of Sinovac has diminished as new variants enter the country.
"The number of cases began to increase in July, just about six months after Sinovac vaccination began in January. Therefore, at some level, Sinovac seems to be less effective." He told The Epoch Times.
"And the effectiveness for delta variants doesn't seem to be as strong as for previous variants," he added, adding that booster shots are needed by the general public.
Mr. Budiman welcomed the assistance from the Australian Government and said it was a "significant contribution" and would strengthen bilateral relations between Australia and Indonesia.
"We are sending the message to the world that we can only deal with this pandemic locally or nationally, but we need global cooperation, and vaccines are one strategic tool for dealing with this pandemic." He said.