Australia's projected population growth has been hit by COVID-19, slow migration and future economic growth will struggle.
Treasury Secretary Josh Frydenberg submitted the 2021 Intergenerational Report (IR) on June 28 as the subject of a speech to the Australian Economic Development Commission (CEDA).
First introduced in 2002 by former Liberal Treasury Secretary Peter Costello, the IGR report provides a 40-year outlook on the country's economy and its impact on the budget.
According to the report, Australia's population will reach 38.8 million by 2060-61. This is in contrast to previous projections of Australia's population reaching 40 million by 2054-55, according to a previous report in 2015.
We also found that the federal budget will remain in the red for the next 40 years and that net debt will remain between 30 and 40 percent of GDP.
"This is the first time an intergenerational report has made a downward revision to long-term population projections," Frydenberg told CEDA.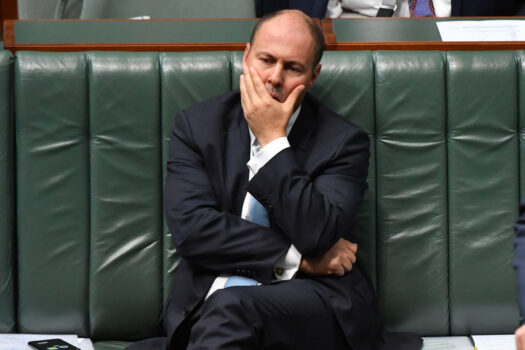 "This means that the economy will be smaller and Australia's population will be older than it would otherwise, with a spillover effect on our economic and financial outcomes."
Australia's economic growth generally depends on maintaining population through migration.
However, future population declines suggest a decline in workers and a decline in national productivity support for future public spending on health, education, welfare, and elderly care.
In fact, the IGR report predicts that by 2060-61, there will be only 2.7 workers for everyone over the age of 65. In contrast, there are now four workers for every person over the age of 65, dating back to 1981-82. There were 6.6 people.
Healthcare and long-term care spending is also projected to increase.
However, the fertility rate is expected to be stable.
"IGR does not give us a stereotype of our destiny," Frydenberg assured attendees.
"Instead, we will provide guardrails to help guide future government decisions. To prepare us for tomorrow as we tackle today's challenges," he added.
Treasury officials expect economic growth to remain close to historical performance, increasing at an average annual rate of 1.5% per capita, compared to 1.6% over the last 40 years.
Frydenberg said he would focus on reforms to make the economy more investable.
"That doesn't mean Australia isn't continuing significant reforms to grow our economy. That's the key to our prosperity, which is highlighted in this report," he told ABC. Told.
"We want to continue to pursue reforms to encourage corporate investment, improve the provision of skills across the country and ensure a more flexible workplace."