Australian Prime Minister Scott Morrison has announced that vaccination of all elderly care workers will be mandatory by September.
This decision was made at a special national cabinet meeting by leaders of all Australian states and territories in response to the emergence of more infectious delta variants of the CCP (Chinese Communist Party) virus, commonly known as the new coronavirus. It was done.
Leaders have approved compulsory vaccination of elderly care workers to complete what was supposed to be the first stage of deployment.
"This is not something that any government should lighten … We have been considering this issue for some time based on the best possible medical advice," Morrison said.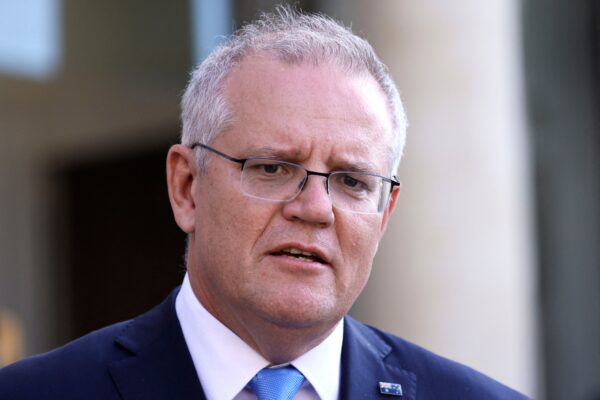 Morrison told reporters at a virtual press conference on Monday night that the deployment is a partnership between the federal government and state and territory jurisdictions, using the same system used for compulsory influenza vaccination. He said.
Staff who experience the side effects of the vaccine will be supported on vacation under the new $ 11 million federal grant program. This is also to ensure that other unintended consequences, such as elderly care workers leaving the sector, are prevented.
"Now there may be situations in which a person may experience some discomfort after vaccination, which will cover those situations," Morrison said.
"Therefore, the federal government not only supports the states and territories in compliance as a joint effort, but also by ensuring that they also support residential geriatric care providers with additional financial support to get their jobs. , Back up the compulsory immunization decision Completed. "
The decision was made because the outbreak of the Australian CCP virus rekindled calls for increased vaccination amid concerns over the highly contagious Delta strain that is sweeping the country.
Of the 910 deaths associated with the CCP virus in Australia, 685 are elderly caregivers, with the majority occurring in Victoria.
About 7.4 million Australians are vaccinated.