The Australian Labor Government has launched a tender for rights to explore for oil and gas in 47,000 square kilometers (about 18,000 square miles) of newly released offshore waters.
Ten offshore areas are offered to stakeholders spanning the Bonaparte, Browse, Carnarvon and Gippsland Basins offshore the Northern Territory, Western Australia, Victoria, Ashmore and the Cartier Islands.
These areas were published based on industry nominations and were subject to a public consultation process. Bidding is open until March 2, 2023.
Federal Resources Minister Madeleine King said the release would help Australia secure more energy and fuel supplies in the future.
"The region's annual release for offshore oil exploration is vital to the economy and supports continued investment in the country's oil sector to meet the energy needs of Australians." she said.
"We must stress that continued oil and gas exploration in federal waters while working to reduce emissions is critical in alleviating future domestic gas shortages."
In this latest wave of releases, the federal government has sought to reduce development costs for investors and ensure that major projects can maintain a stable supply well into the future by providing known oil and gas states.
"Australia's energy sector continues to support international energy security, especially in the midst of global turmoil, largely caused by Russia's invasion of Ukraine," King said.
Meanwhile, Samantha McCulloch, chief of the Australian Petroleum Production and Exploration Association, welcomed the news, saying more exploration would lead to more supply.
"This means the energy security of Australian homes and businesses continues." she said.
Government Approves Greenhouse Gas Storage Project
Ten oil and gas exploration areas have been opened up as the Labor government announced it would grant greenhouse gas storage permits to two areas off the coast of the Northern Territory and Western Australia.
A joint venture between INPEX, Woodside Energy and TotalEnergies has been granted a permit for greenhouse gas storage in the Bonaparte Basin and another permit for the Browse Basin has been granted to Woodside Energy.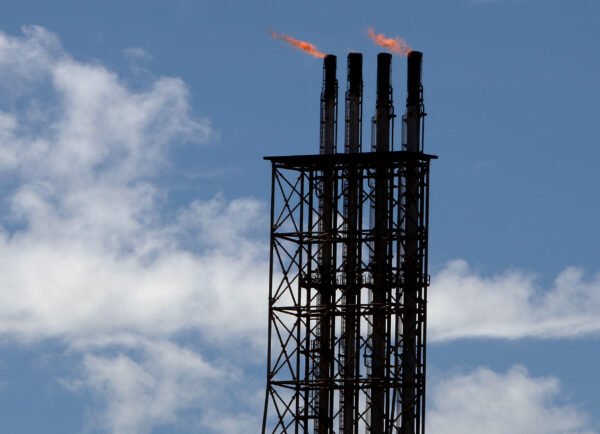 The government said the permit would provide new opportunities for the Australian oil and gas industry to capture and store carbon and help Australia reach its goal of reducing emissions by 43% by 2030. .
"Carbon dioxide capture and storage (CCS) is playing a key role for Australia to reach its net zero target. Australia has large and stable offshore formations for greenhouse gas storage, We are ideally positioned to become a global leader in this emerging industry." the king said.
"CCS is a safe, proven and important technology that can support the oil sector in its low-carbon transition."
At the same time, the government said the Minister of Resources will soon complete the granting of five new offshore greenhouse gas storage permits under the 2021 Offshore Greenhouse Gas Storage Area Release and another under the 2022 Release later this year. rice field.