The Albanian Labor Government has awarded 100 scholarships as part of a $2 million program to promote leadership careers for people with disabilities.
It is offered in partnership with the Australian Business Board of Directors (AICD), a scholarship program focused on women, indigenous and multicultural applicants.
Social Welfare Minister Amanda Richworth said people with disabilities face barriers to employment, but noted that 88% needed "no coordination" to fill senior positions, only opportunities. .
"It's important that people living and working with disabilities have a leadership path. It's not just good for individuals, it's good for businesses and communities," she said. statement.
Successful candidates will take either the Company Directors Course or the Board Fundamentals Course offered by the AICD.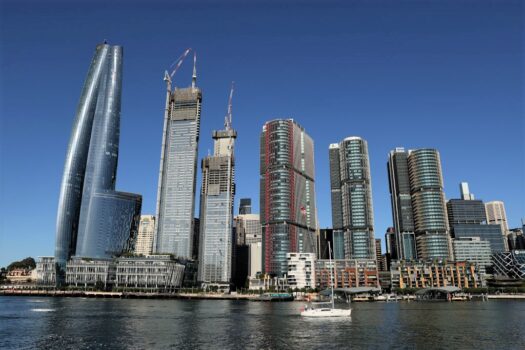 CEO Mark Rigotti said AICD is pleased to provide more opportunities for leaders with disabilities.
"AICD understands the value and benefits of diversity around the board table. and building a network of directors," he said.
An additional 100 scholarships will be available in the second round of the program, which will start in January 2023.
Commit to a Diversity Mission
This program is one of many developed by groups associated with the Australian Government to diversify the leadership structure of Australian organizations.
In October, the National Council for Health and Medical Research pledged to provide equal numbers of grants to female and male applicants. Estimated to receive 67% more money (approximately $95 million more annually).
While men have traditionally gravitated toward STEM fields (science, technology, engineering, mathematics), women tended to be more involved in health and education.
The board is also committed to providing grants to non-binary applicants.
In September, the Labor government pledged a series of initiatives to hire more women across Australian businesses. This includes the establishment of a Women's Economic Equality Task Force to provide advice to "inform national strategies to achieve gender equality."
Similar to gender assignments in Australian public services, government departments are required to report regularly to the Workplace Gender Equality Agency. A further commitment is to introduce "the application of gender-responsive budgeting and gender impact analysis" in women's budget decisions and to consolidate "gender equal pay" into fair work legislation.
But the CEO of an Australian listed company told the Epoch Times that many individuals in executive positions had shown little interest in such initiatives.
"Most of the people I know who hold these non-executive roles or who run large publicly traded companies, I talk to a lot of people at conferences, events, etc. but they all have the same idea as me. [gender or race] orientation. They just want the best people to bring the best results to the company," he said on condition of anonymity.