The Australian housing industry saw a sharp decline in the number of buildings approved in July due to higher construction costs and rising interest rates.
according to Australian Bureau of Statistics (ABS), total national building permits fell 17.2% in July, compared to a slight 0.6% drop in June.
The sharp decline was attributed to a lack of approvals for apartments and units, with the number of non-residential dwellings approved to the private sector plummeting by 43.5%.
Daniel Rossi, head of construction statistics for ABS, said the numbers were the lowest since January 2012.
Meanwhile, House approval increased slightly by 0.7%.
The decline in total housing approvals in July far exceeded market expectations, with ANZ Research analysts Brian Martin and Daniel Hynes predicting a 10% decline this month.
In addition, St. George economist Jameson Coombs said a series of rate hikes and higher material costs are likely to dampen demand for new homes.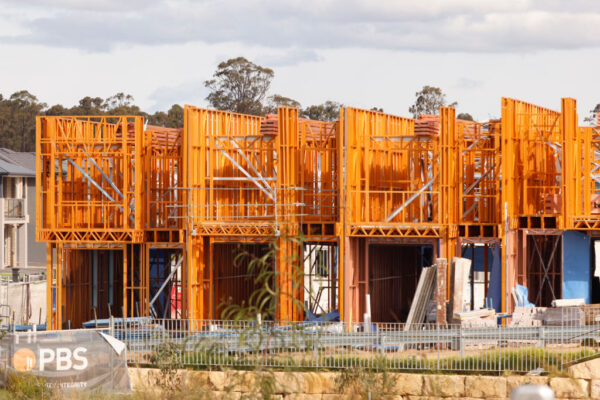 Western Australia has 36.9%, followed by Victoria at 17.4% and New South Wales at 16.2%.
Substantial declines were also seen in Tasmania and Queensland, while South Australia reported a 19.2% jump in housing approvals.
At the same time, the total value of approved buildings fell by 12.9% in July compared to a 6.2% decrease in June.
Amendment of the National Construction Law
The reduction in building permits comes after the Australian government announced changes to the National Building Code, including livable housing regulations, new housing efficiency standards and condensation mitigation measures.
The federal government said the reforms will ensure that new Australian housing is more comfortable, livable, accessible and energy efficient.
"These are historic reforms to improve home efficiency and accessibility for older people and people with disabilities in Australia," said the Minister for Industry and Science. Ed Fusic he said.
"We are helping Australians live in new homes that are more comfortable, more sustainable and more supportive of people with limited mobility."
The minister also announced new national minimum standards for residential energy efficiency, requiring new homes and apartments to meet the previous six- to seven-star rating.
The new changes will make it more expensive for Australians to build a home, with Master Builders Queensland, a leading industry body, predicting that homeowners will have to pay an average of $30,000 (about US$20,600) more. I'm here.
By comparison, government modeling suggested that the new changes would increase the cost of the building by $6,000.
"The ones most affected are first-time homebuyers, who are struggling to pay off their deposits in bulk, which drives up construction costs," said Master Builders CEO Paul Bidwell. says so. reported by ABC.