[ad_1]

Melbourne construction workers blocked CBD roads in the city on Friday morning to protest the latest COVID-19 regulations on the industry by the Victorian government. Similar protests have occurred in Kew, Parkville and Richmond.
Dozens of workers blockade Lonsdale Street With plastic chair and table Stop the tram on nearby Spencer Street while taking a smoke break.
The road is now clean.
This comes after the state Industry vaccination obligations It was announced Thursday because 13% of active cases in the state are related to construction sites.
"Construction workers across the state must show their employers evidence that they have received at least the first dose of the coronavirus vaccine by 11:59 pm on September 23," said Victorian Premier Daniel Andrews. Told reporters on Thursday. "Basically, construction workers take the first dose over a week."
Starting this Friday at 11:59 pm, construction workers will not be able to cross the metropolitan border for work, coffee shops will be closed, and food and drink will no longer be consumed indoors at work.
Andrews said the government's decision followed health advice aimed at keeping the construction industry functioning at a 25 percent workforce cap.
"If they want to work and be part of 25% of that, they need to get one vaccination by midnight next Thursday night," he said. "Otherwise, they cannot come to the scene."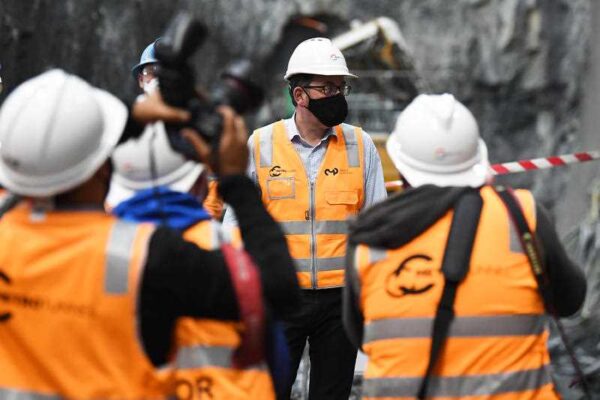 John Setka, secretary of the Victorian construction union CFMMEU, said the decision to close the coffee shop was "horrifying."
"It's not really a protest," he told 3AW Radio on Friday. "They decided if we couldn't sit in the Smoko hut and where to rest. So they took all the tables and chairs out into the fresh air." " They have no other place to have smoko. "
Setka said earlier this week that CFMMEU does not support the use of essential vaccines.
"I don't support anything compulsory," he said.
"People have real health concerns, but I think we should listen to the opinions of experts," CFMEU Secretary of State John Setka told 3AW Radio on Tuesday.
"Some people have legitimate health concerns about vaccination. I think we have to respect them."
When asked if the union would represent workers who were dismissed for refusing to vaccinate, Setoka said, "We will take up each case."
"We are trying to change people in and out, but we are currently suffering quite a bit as an industry. We are aware of how important we are to the economy and we work. It's very important to continue. "
COVID-19 Commander Yeron Weimar defended this decision because of the "significant risk of infection" in the tea room.
"So many employees want to work … people are turning backwards to keep the construction industry moving and for important reasons to keep important places moving," he said.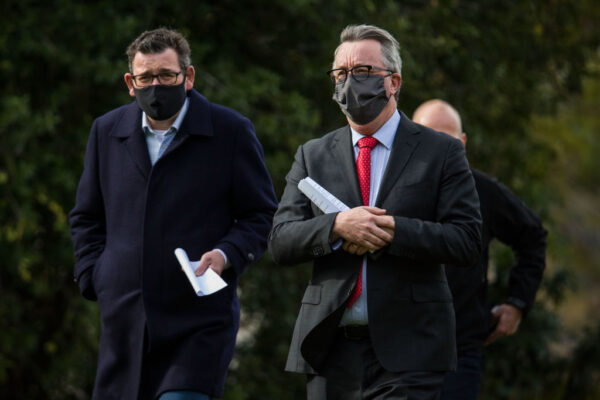 Protests by construction workers come after Victorian authorities move to Prevent potential anti-blocking movements This weekend, Vicotria police announced plans to ban buses, trams and trains from entering the Melbourne CBD between 8 am and 2 pm.
The move has received harsh criticism from Australian human rights groups. Australia's Director of Human Rights Watch said he sent a terrible message to authoritarian regimes around the world.
Hugh de Crezer, Executive Secretary of the Center for Human Rights Law, also expressed concern about this decision. "Protests are essential to sound democracy. Health restrictions should not exceed strictly necessary limits," deKretser said. director On Twitter.
"Extreme measures planned to thwart protests in Melbourne are of particular concern, especially in the context of excessive proactive response."


[ad_2]