Australian consumers are still ready to open their wallets, despite low confidence in the economy, as retail spending reached record levels in May.
New data from the Australian Bureau of Statistics (ABS) showed that retail sales increased 0.9% in May to a record of $ 34.2 billion ($ 23.52 billion), marking the fifth straight month of retail sales growth.
"Growth was seen in five of the six retail industries in May as spending remains resilient," said Ben Dover.
"May retail sales growth was combined with price increases, which were most noticeable in cafes, restaurants, takeaway food services and food retailers."
During May, department stores achieved the highest growth, up 5.1% from April. Next was cafes, restaurants and takeaway food services at 1.8%, and other retailers at 1.5%.
In contrast, retail clothing, shoes and personal belongings were the only sector suffering from lower spending, down 1.4% from the previous month.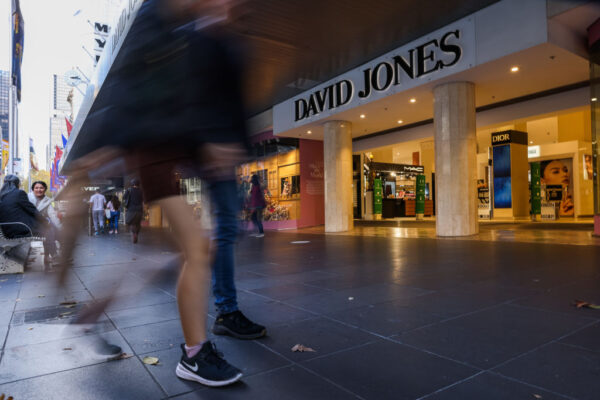 Within the jurisdiction, New South Wales recorded the most significant increase in retail sales at 1.6%. By comparison, in Queensland and the Australian Capital Territory, retail sales fell 0.4% and 0.3%, respectively.
Earlier, economists predicted lower May results as the Reserve Bank of Australia raised its cash rate by 0.25% during the month for the first time in more than a decade.
The central bank's 0.5% follow-up increase in June was the largest increase since February 2000, with consumer confidence declining by nearly 8%. Since then, consumer sentiment has only partially recovered.
Australian consumers are still pessimistic
ANZ-RoyMorgan Consumer Confidence Index It rose 3.7% to 84.7 in the week starting June 20th.
However, this figure is still well below the monthly average of 112.4, indicating that Australian consumers are still overwhelmingly pessimistic.
The confidence index associated with the current economic situation fell 2.5%, the fourth straight week of decline.
of Recent reportsThe Bank of ANZ said that the significant savings accumulated by Australian households during the COVID-19 pandemic have delayed and mitigated the negative effects caused by inflation surges and interest rate hikes.
Banks also expected household spending growth to outpace GDP growth in the coming months, but both numbers could slow.