Australian Defense Minister Peter Dutton urged France to set aside "hurt feelings" about the cancellation of submarine contracts and instead focus on "great uncertainty with China in our region."
France has been upset since Australia abandoned its contract with submarines. French President Emmanuel Macron also claimed that Australian Prime Minister Scott Morrison lied about the cancellation of the contract. However, a private text message from Macron to Morrison was leaked, refuting Macron's allegations.
Australia's Deputy Prime Minister Barnaby Joyce justified the leak by saying that Macron calling Morrison a liar is a bigger diplomatic issue, which the French ambassador described as a "new low" in relations. Caused.
Defense Minister Dutton said Thursday that it was time to admit that France had "advanced" and "made a decision in the best interests of our country." [to cancel the contract].. "
"No one in Scott Morrison intends to apologize for it," he said.
The Defense Minister also said that France's current violent reaction is to "take a stance" before next year's presidential election, and given the regional instability caused by Beijing, France does not stay in the past. He said the focus should be on more important issues.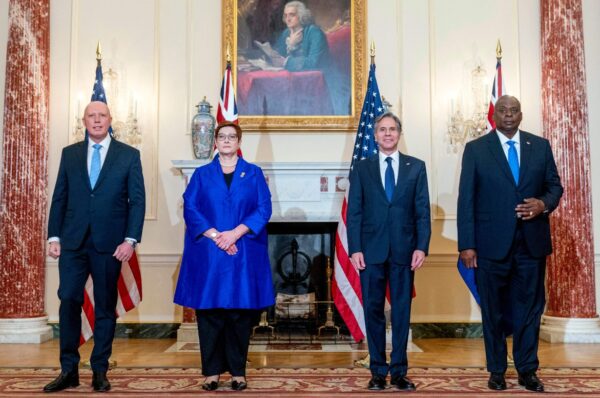 "The French are scheduled for elections in April, you understand all of that attitude," Dutton told 2GB Radio. "The Chinese Communist Party is on a particular path, and we all need to work together to ensure peace and stability in our region."
"Any blip related to it, frankly, set aside any concerns, hurt feelings, to focus on the bigger issue of ensuring that we protect and protect our country. You need to, "he said.
Australia canceled the submarine contract with France and instead signed the AUKUS contract with the United Kingdom and the United States. This will allow Australia to acquire a nuclear submarine with the help of two other countries.
On the eve of the AUKUS agreement, Australian Finance Minister Josh Frydenberg warning Australia was at the forefront of strategic competition with China in an environment of intensifying global competition.
Frydenberg says Australia has used 152 forced tactics against 27 countries and the European Union between 2010 and 2020, and the communist regime has tightened control over its domestic and international business units. I quoted the report of the Strategic Policy Institute.