Australian farmers in New South Wales (NSW) are being urged to look for mice in the paddock in reports of rising rodents numbers in the northern part of the state.
Last year's rat plague destroyed millions of dollars worth of crops and caused enormous damage to agricultural machinery, vehicles and buildings.
Xavier Martin, Vice President of Farmers, New South Wales, is urging farmers to begin investigating their property for signs of rodent activity to avoid repeating this year.
"We all need to not only use our chewcards, but also keep an eye on our mice and report an increase in numbers," Martin said on Monday.
"Make sure we all get out of the womb and into the paddock to avoid another plague."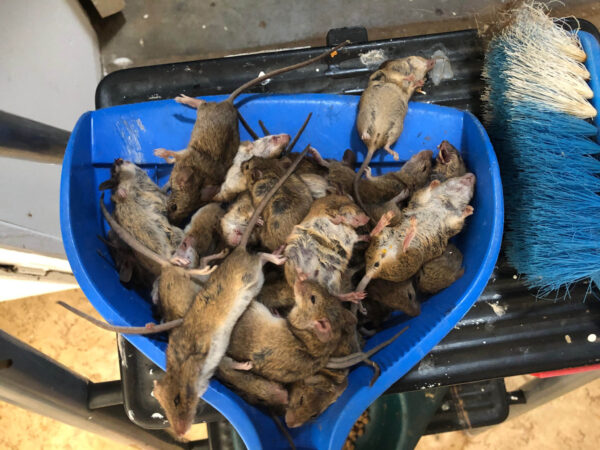 Steve Henry, a research scientist at CSIRO, told AAP during last year's plague that it may be difficult to notice an increase in the number of mice before it's too late to fight them.
"Unless you're walking in the paddock, you don't really see any signs of those activities," he said.
However, some farmers choose to feed their property more to reduce the number of mice.
Last year, the Government of New South Wales introduced a rebate of zinc phosphide baits.
CSIRO data showed a low number of mice in New South Wales, but Martin said farmers are reporting an increase in rodents running around their lands. I did.
"What we don't want to see is the repeat of last year's rat plague. If you see something, say something," Martin said.
One-third of the farmers surveyed by NSW Farmers estimate losses from last year's floods from $ 50,000 to $ 150,000.