According to a global survey of more than 600 farmers, Australian farmers were more optimistic about the future of agriculture than American and British farmers.
Australian Agricultural Technology Group AgriWebb recently released a report (pdf), Surveyed 636 farmers around the world and asked about various agricultural issues. The findings outlined the concerns and priorities of producers in the three countries.
John Farger, co-founder of AgriWebb, said the survey found Australian farmers to be the most optimistic of the farmers interviewed.
"It is … decisively based on the future of agricultural production, the future of livestock prices, and the opportunity to add value with quality products," he told AAP.
He said Australian producers are confident about the future and outperform their overseas colleagues.
In the United States, farmers are worried that major meat processors dominate the commodity market, as uncertainty obscures the outlook for the UK's agricultural industry due to agricultural subsidies, Ferger said. He said he was.
The report showed that while 15% of Australian farmers who participated in the survey were very concerned about government and regulatory pressure, twice as many British farmers shared the same issue.
In addition, more than 60% of American farmers were very interested in maintaining and improving margins. But that figure for Australian farmers was 20 percent.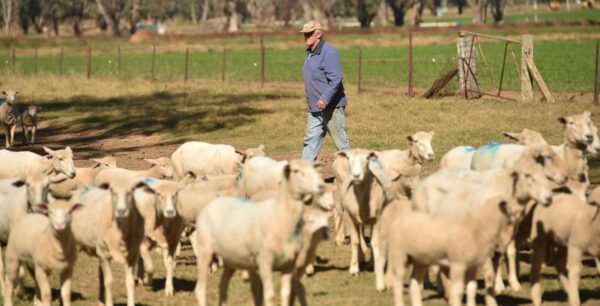 The survey also asked farmers in three countries about their views on carbon sequestration and carbon markets, saying that two-thirds of the 636 farmers do not consider carbon agriculture a priority.
Specifically, one in three Australian respondents cited carbon agriculture as a priority, and about 10% consider it a top priority.
Meanwhile, more than 50% of the farmers surveyed say that carbon farming is their priority or top priority in the UK.
"Australia is balancing the feeling that our business has many other priorities, so don't get caught up in hype," says Ferger.
In addition, the study found that two-thirds of Australian farmers value agricultural technology solutions and increase access to data as a key to success.
A spokesman for the Ministry of Agriculture, Forestry and Environment told The Epoch Times that he was unable to comment on the findings.
"The ministry cannot speculate on the optimistic views of Australian, US and British farmers and how they perceive the priorities of carbon farming," a spokesman said.
However, a spokesperson said Australian farmers could benefit from many agricultural plans established by the government.
"The government has many programs that reward farmers for the proper management of their land and environment, including carbon farming," said a spokesman.
"The government's emission reduction fund has contracted more than 170 million tonnes of savings related to projects in the land and agriculture sector, with an estimated value of over $ 2 billion (US $ 1.43 billion)."