[ad_1]

The Australian government will introduce new measures to bolster the country's cybersecurity following a massive cyberattack on telephony and internet provider Optus.
The data breach, described by Prime Minister Anthony Albanese as a "big alarm", exposed the personal information of up to 9.8 million Australians, including details such as driver's license and passport numbers.
Cybersecurity minister Claire O'Neill is set to unveil new cybersecurity measures after saying the way businesses protect customer data must change.
The prime minister said the new protections will allow banks and other institutions to be notified much more quickly when cyberattacks occur to prevent the use of personal data.
"This is a big wake-up call for the corporate sector in terms of data protection." He said Brisbane Radio 4BC.
"We know that there are actors in today's world who want access to people's data, not only some state actors, but also some criminal gangs."
New Bill Targets Cybercriminals
Meanwhile, opposition Home Affairs spokeswoman Karen Andrews introduced a bill to Congress to crack down on cybercriminals. This includes new independent crimes for cyber extortion and harsher penalties.
Specifically, the bill would increase prison terms for cybercriminals who use ransomware to 10 years, while criminals targeting critical Australian infrastructure could face up to 25 years in prison. .
"This is designed to disrupt and deter cyber criminals engaged in ransomware and cyber extortion activities targeting Australians and Australian businesses," Andrews told parliament.
"That's where cybercriminals hurt the most, and it's in their hip pockets.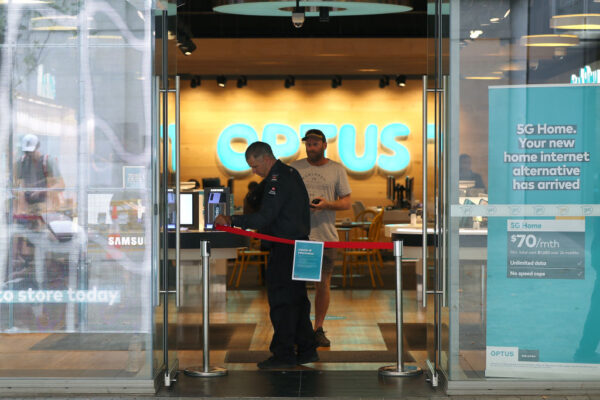 Opposition parties also said the government did not adequately address cybersecurity.
Liberal Congressman James Patterson criticized O'Neill's reaction to news of the attack, saying Optus should give its customers a full explanation and a genuine apology.
"If an investigation is ongoing, it would be appropriate for them to follow the advice of the Australian Federal Police, but it is a question of how this happened and who is responsible when those facts are known. It shouldn't be used as an excuse for not being completely candid with the public about it," he said.
Andrews also criticized the government for changing its national cybersecurity strategy.
"Why do you say remove something if you don't know what to replace it with?" she said.
"Cybercriminals are coming up with new ways every day to do real, long-term harm to us with malware, especially ransomware."
[ad_2]