Australian Health Minister Mark Butler has pledged to investigate allegations that fraud in the Medicare system costs billions of dollars each year.
this is, joint report The Australian Broadcasting Corporation (ABC) and Nine newspapers claimed that some practitioners were cheating Medicare and charging them for services that were not provided.
The news outlet cited Medicare experts who estimated that up to $8 billion ($4.98 billion) could be lost each year to fraud and fraud.
The report cites many examples of such fraud, including billing deceased persons, falsifying patient medical records, and overcharging underserved patients.
The minister said he had asked the Ministry of Health to conduct a report on compliance, audit measures and review programs and to base its analysis on the work of experts who have investigated Medicare billing and compliance.
"All governments should apply strict compliance standards to publicly funded systems, including Medicare, to quickly find and address the small minority doing the wrong thing." Butler said in a statement.
"Australians know that the vast majority of Australian doctors and health professionals are honest, hardworking and adhere to Medicare rules."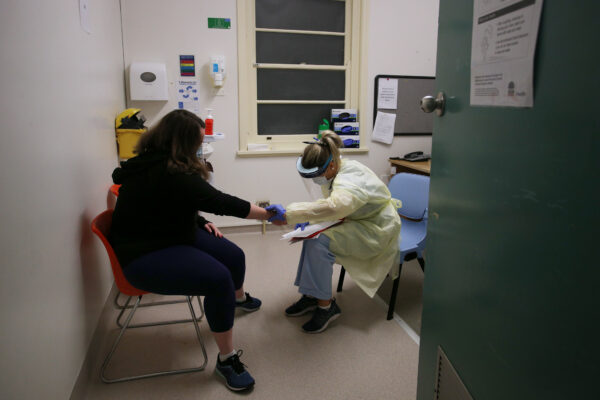 Treasurer Jim Chalmers said the alleged Medicare fraud was egregious and said an investigation was needed.
"If these numbers are true, it is absolutely atrocious. Every corrupt dollar, whether from Medicare or NDIS, is stolen from people who need and deserve proper health care. It's a dollar that was made. he told reporters in Canberra.
"If you're stealing from Medicare or NDIS, you're an idiot. That means money that isn't buried well in your budget won't go to the people who need it."
Responses from medical personnel
Meanwhile, the country's top medical institution criticized the report as defaming the profession.
Australian Medical Association (AMA) President Steve Robson said most doctors are doing the right thing for their patients and working hard under great pressure within the system.
"Physicians are fed up with today's coverage, which is based on anecdotes and anecdotes and is an unwarranted attack on the profession as a whole," he said.
"The AMA is working closely with the Department of Health on compliance and we have not seen any concerns or figures to support the figures reported today."
Robson later said his organization does not tolerate fraud and that the figures mentioned in news reports were "greatly exaggerated."
Government Services Minister Bill Shorten acknowledged that most general practitioners were not involved in fraud, but said the integrity of payments was an issue.
"It drives taxpayers to despair when they think that some people are opportunistically corrupting the system," he told Nine's Today.
"Scammers certainly leave their mark … obviously you have to make sure you have full trust in the system, but you also have to inform them that you will be caught."