Commentary
This week, Senator Penny Wong, the normally cautious Australian Labor Party (ALP) Foreign Minister, speech At the Australian National University (ANU), she announced a glimpse into Labor's strategy for China in the upcoming federal elections.
"Australian leaders should see the world as it is," said Senator Wong.
The speech focused on workers' foreign policy on China, Taiwan and AUKUS. And by the "world," she clearly points to "China."
If the world remains as it is, Beijing's invasion and dominance of peaceful neighbors, regions and Australia will continue. The regime has built seven artificial islands on the high seas and militarized them, but guarantees that they will not.
Beijing built and surpassed the US Navy, making it the largest navy in the world with more than 355 ships and submarines.
It threatens democratic Taiwan every day and has fought a $ 20 billion trade war in Australia. Not to mention, Australia's business, industry, and critical infrastructure experience is being cyber-attacked daily in the hands of Chinese cybercriminals.
And Beijing treated Uighurs and Tibetans (accidentally) and disappeared those who dared to speak, like the tennis player Peng Shuai.
But Mr Wong dismissed Beijing's aggression and atrocities when he said, "We need to look beyond today's news."
In other words, leave China as it is and leave it alone enough.
This is weak and the Chinese Communist Party (CCP) will see it that way and take advantage of our weaknesses for its benefit.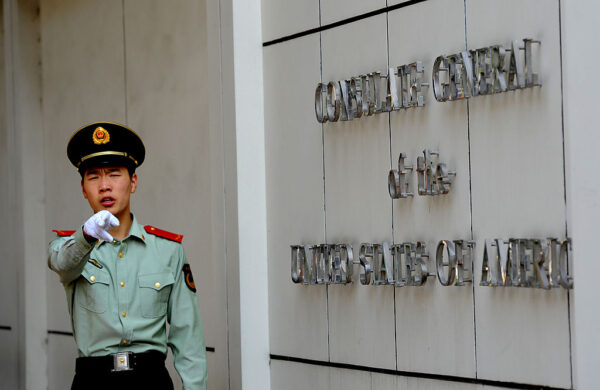 Mr Wong also said the Labor Party will pursue a strategy of engagement with the Chinese Communist Party, aiming to solve the relationship problems that Beijing has imposed on Australia.
Her proposal is a novel approach to partnering with the Association of Southeast Asian Nations (ASEAN). The Labor government "appoints an ASEAN special envoy," she said. For some reason, this will magically solve Australian and regional problems.
However, ASEAN has been largely unsuccessful. It has inadequate leadership and chronic institutional weaknesses.
2020 paper from Council on Foreign Relations ASEAN's impact is "limited by a lack of strategic vision, different priorities among member states, and weak leadership."
A prime example is the lack of a unified approach to Beijing's claims in the South China Sea, despite the impact on ASEAN's own member states!
But this is where Wong puts Australia's foreign policy hopes and our future.
Will China's involvement of workers and the ASEAN envoy's approach be contrasted with the Morrison government's approach to decide whether to put Australia at greater risk or to continue our security and sovereignty?
On the other hand, you are allied with two trial-and-error allies, the United States and the United Kingdom, where the cautious Morrison government has shown loyalty with blood and treasure to keep us safe. You have a worker who succumbs to a brutal government, breaks away from our allies and puts his trust in the failed regional groups.
"We need a true partnership based on trust," Wong said. Yes, that's why the Morrison government has formed an alliance with Australia, the United Kingdom and the United States (AUKUS) for that very reason. So which of our Asian allies came to our rescue at our required time in the 1940s?
So why is Labor away from this important alliance?
Because the Australian Labor Party is abandoning our old and credible allies, just as we, the region, and the world are facing the most aggressive and capable authoritarian regime we have ever seen. It seems.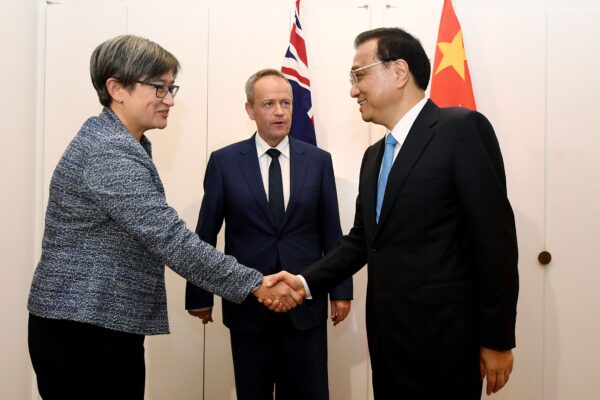 Labor says Australia is an Asian country and we need to be in line with the inevitable Asian hegemony. In their opinion, it would be better to submit it to the CCP now rather than later.
But Australia is not Asian. We are the continent of the island. We are Oceania. We are democratic. And most importantly, we are not slaves.
What does Australian Labor Party leader Anthony Albanese say about all of this? No one knows.
He is pursuing a small pre-election goal strategy, where he does not announce policies, speaks as little as possible, and criticizes as much as possible. But his shadow foreign minister says everything we need to know.
Albanese should remember that the Prime Minister's first and most important task was to keep Australians safe, to keep us sovereign, and therefore free from a positive communist regime.
It is clear that the Australian Labor Party will move away from the AUKUS Alliance and Australia's traditional allies. Instead, they endorse the policy of engagement with the Chinese Communist Party and place our foreign policy, sovereignty, and future in ineffective regional groups.
The 2022 federal elections will be the most important elections for generations. Australians need to be aware of the risks, our democracy, and freedom that voting for the Labor Party poses to us.
The views expressed in this article are those of the author and do not necessarily reflect the views of The Epoch Times.