Australian media have revealed the prison life of Chinese-Australian journalist Chen Lei, who has been held in Beijing for two years since he was first detained in 2020.
The Daily Telegraph reports that the documentaryDisappearance – Chen Lei Story', which introduced her experience in detention in detail.
Chen, 47, previously worked as an English anchor for China Global Television Network (CGTN), the international arm of CCTV, the Chinese government's state broadcaster.
She was detained in Beijing on 13 August 2020 on suspicion of "illegally disseminating state secrets abroad" and was formally arrested in February 2021.
It is revealed that Chen spent her first six months in a secret prison in China, where she was often handcuffed and blindfolded and taken to a monthly 30-minute video conference room with Australian Consular officials. It was taken.
A mother of two children is said to be held in a 3-meter (9.84 ft) by 3-meter cell, where she shares a bed and toilet with three other female prisoners.
Shocking images show Chen's condition after her Beijing apartment was raided by authorities and how her partner Nick Coyle found her missing was also published.
On March 31, after 19 months of detention, Cheng's case was heard in secrecy at Beijing's Second Intermediate Court, with authorities refusing the attendance of Australian Ambassador to China Graham Fletcher.
"This is very disturbing, unsatisfactory and very disappointing," Fletcher told reporters.
Her sentencing was initially postponed until July. But Chinese Communist Party officials postponed her verdict again last month, saying a verdict in Cheng's case would not be announced by the end of October at the earliest.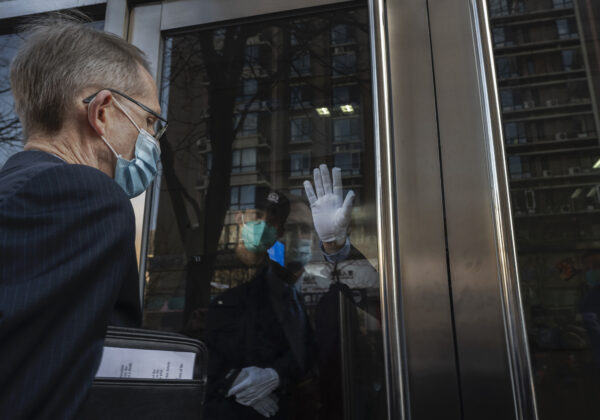 Additionally, Coyle accused China's ambassador to Australia, Xiao Cheng, of lying when he said the journalist contacted her family.
"There were no phone calls, no family visits at all," Coyle told the Daily Telegraph. "Only consular visits and Chinese lawyer visits (at the time of her trial)."
Australia's Foreign Minister Penny has expressed concern for Chen's safety after two years in custody.
"Our thoughts are with Mr. Chen's family today, including two young children who have not been in touch with Mr. Chen since he was detained," Wong said. statement August 13th.
"Since Mr Cheng was detained in August 2020, the Australian Government has consistently sought that basic standards of justice, procedural impartiality and humane treatment be met in accordance with international standards. "
"We will continue to support Mr. Chen and his family and defend Mr. Chen's interests and well-being."