Trade Minister Dan Tehan expressed disappointment at the interruption of high-level economic dialogue by the Chinese Communist Party (CCP) and emphasized that the Australian government always has room to resume negotiations.
On Thursday, the Chinese Communist Party suspended all future activities under the Strategic Economic Dialogue between China and Australia "indefinitely" following the end of the Belt and Road Initiative agreement by Foreign Minister Marise Payne last month.
Taehan told Channel Seven on Friday: We want to be able to overcome our differences. "
"We have a very important economic relationship, which has helped both counties," he said. "Our hope is to be able to take the time to have dialogue and overcome these differences."
"Ultimately, if a decision is made that affects our business relationship, it will hurt both countries," Tehan added.
The interruption of the dialogue marks the first significant response from Beijing following the cancellation of Foreign Minister Payne of the Belt and Road Initiative (BRI) Agreement signed by Victorian Prime Minister Daniel Andrews.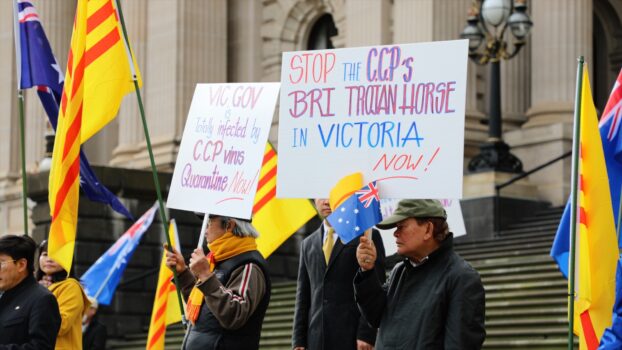 Pain in London for the G7 Plus meeting added value to the dialog.
"We are very clear that we can be active and involved in the ongoing strategic and economic dialogue, which is ultimately a Chinese decision," she told reporters.
"Australia is ready to interact with counterparts at all levels."
The origin of the dialogue began in 2013 under former Prime Minister Julia Gillard as part of a greater effort to build a closer relationship with Beijing. The first meeting was held in 2014 with her successor Tony Abbott.
In 2017, the final dialogue was held for the third time with then-Treasurer Prime Minister Scott Morrison.
Bilateral talks will be largely through 2020 after Beijing launches a large-scale trade and economic coercion campaign against Australia in response to a request from the Morrison government to investigate the origin of COVID-19. Frozen.
With this, experts labeled Beijing's move as just a "symbol," and said the Chinese Communist Party had effectively "run out of ammunition" in its economic coercion tactics against Australia.
Jeffrey Wilson, Research Director at the Perth USA Asia Center, said: On twitter..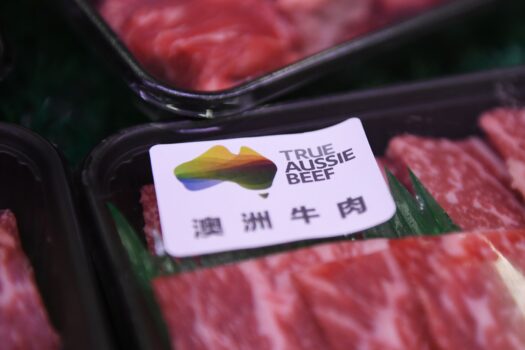 "China has imposed sanctions on almost every Australian export, investment has collapsed and there is no intergovernmental debate," he added. "Currently, we have to resort to symbolic acts that have little real influence over Australia and have little meaning."
James Lawrenceson, director of the Australian-Chinese Relations Institute at the University of Technology Sydney, warned that symbolism is of great importance in international politics.
"In the end, symbolism motivated the Australian Government to break the Victorian Belt and Road Initiative's agreement with China," he said. Written in conversation..
"The deal was not legally binding and promised nothing to the Victoria State Government," he added. "But the federal government wanted to send a message. It would do this and would not be deterred by the threat of China's retaliation."
He warned that Beijing could exercise its "nuclear option" and potentially reject the free trade agreement between China and Australia.
Meanwhile, Australian exporters have been working for the past few months to diversify their trade markets from China and reduce the risk and exposure to Beijing's actions.
Exporters of wine, barley, salmon and coal have been successful in finding new homes for their products.