[ad_1]

State officials said on August 31 that nurses are retraining to work in the intensive care unit to help treat the most ill COVID-19 patients in New South Wales (NSW), Australia. rice field.
Michelle Daud, ICU manager at Liverpool Hospital, said there was a "weapon call" and many nurses were assigned to her.
"We train theater nurses and recovery nurses to become ICU nurses. The nurses I've worked with for the past 30 years are back in the intensive care unit," she said. Told the reporters.
"Healthcare professionals really want to help right now," she added.
According to Daud, ICU nurses work with a variety of medical professionals, including physiology, ward order, doctors and nurses, to care for patients who require continuous monitoring. She said that ICU patients require two nurses, whether they are COVID-19 patients or not. COVID-19 is a disease caused by the CCP (Chinese Communist Party) virus.
Treating COVID-19 patients in the ICU was physically and mentally difficult, according to Daud.
"These patients are some of the most ill people we've ever seen," she said. "They need a great deal of support, surveillance and physical care. We are in the PPE layer, but it can take hours at a time."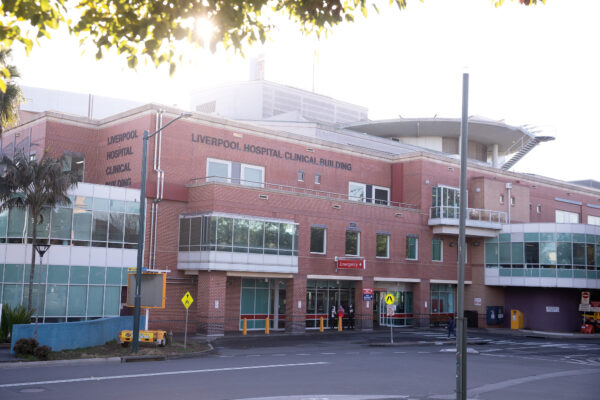 ICU managers at Liverpool Hospital said nurses are usually very closely associated with the families of patients in the intensive care unit, but ICU patients with COVID-19 are unable to welcome visitors.
"We keep in touch with our families by phone and video calls every day," she said.
When COVID-19 patients are dying, their families can only communicate with them via video chat.
"We hold the patient's hand and provide as much care, comfort and support as possible. This is really difficult for the family," said Down.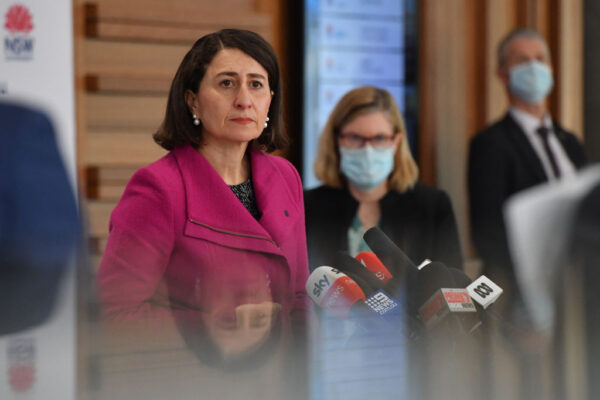 Gladys Berejiklean, Prime Minister of NSW, said: Please be aware that we are deeply grateful. "
The Government of New South Wales reports that 67% of residents received the first dose of the vaccine against the CCP virus, and the Prime Minister is urging people to immunize to give them more freedom.
When this figure reaches 70%, Berejiklean said the state would give more freedom to fully vaccinated people, but 80% would allow them to travel abroad.
"How wonderful is it to welcome Australians who want to reunite with their families by Christmas?" She said.
New South Wales recorded 1,164 new cases of local COVID-19 infection in the 24 hours until 8 pm on August 30, killing three people associated with the virus. Deaths included women in their 50s, men in their 80s, and men in their 90s with underlying health conditions. Each was not vaccinated against the CCP virus.
The Chief Health Officer of New South Wales said 871 people were hospitalized for the CCP virus, 143 were in the intensive care unit, and 58 needed ventilation.
[ad_2]