Australian Prime Minister Anthony Albanese has insisted on reinstating a full fuel excise tax in September, while acknowledging that the country will face more inflationary pressures.
Citing pressure on the budget, the Labor government has rejected a request to extend the fuel excise tax cut.
Earlier, the former coalition government halved the fuel excise tax for six months in March to combat rising fuel prices.
Gasoline prices could skyrocket at the end of the month as tax cuts end on September 29th.
The prime minister said it was a "difficult decision".
"If prices go up…of course there is an impact, but it is of course taken into account by the economic analysis." He said ABC radio.
"We have to make decisions based on what we can afford, and the Liberals owe a trillion dollars."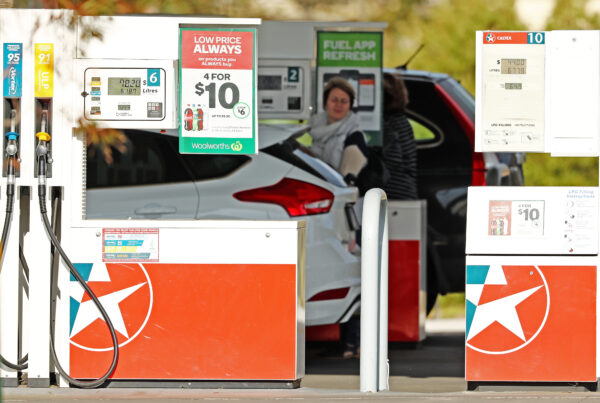 As fuel prices rise, economists expect the Reserve Bank of Australia (RBA) to raise the official discount rate by at least 0.5% at its September 6 board meeting, further increasing pressure on household budgets.
Speaking about the RBA's future decisions, Albanese said he was fully confident in managing inflation.
"I think it's appropriate for the government to let the RBA do its job," he said.
"Of course there's an RBA review going on, but … there's nothing unusual about it. It's happened before."
Australian consumer watchdog called on to ensure fair petrol price increases
Treasurer Jim Chalmers called on the Australian Competition and Consumer Commission (ACCC) to prevent retailers from raising prices unfairly ahead of the full return of the fuel excise tax.
In particular, Treasure has stepped up surveillance of retailers' anti-competitive behavior and asked consumer watchdogs to analyze fuel prices daily when excise duties return to normal.
At the same time, the ACCC was asked to warn fuel companies not to give customers misleading reasons for price increases.
It was also tasked with using location and price cycle data to inform consumers of the best time to buy gasoline.
Chalmers said his letter to ACCC chairman Gina Cass-Gottlieb was about making sure Australian consumers get a fair deal at the pump.
"Refiners, importers, wholesalers and retailers should take careful consideration. I have," he said.
"There is no doubt that the ACCC will take action if there is evidence of misleading or anti-competitive behavior by fuel retailers."