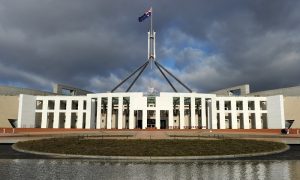 Prime Minister Scott Morrison will meet with Brittany Higgins, a former Liberal Party official who claimed to have been raped in the Houses of Parliament in 2019.
Higgins said he had been sexually assaulted by a parliamentary ministerial adviser while working in a coalition government in 2019.
The prime minister said the location of the private meeting had not yet been confirmed.
"I'm looking forward to seeing Brittany," Morrison told reporters in Perth Wednesday.
"I know the issue she wants to raise has been communicated to my Chief of Staff. I'm looking forward to hearing her."
At the end of last month, the Prime Minister offered to meet Higgins after weeks of immense political pressure resulting from her allegations.
In response, she said she was unaware that Morrison was willing to discuss her concerns about how the case was treated.
"We welcome the opportunity to meet with the Prime Minister to discuss how we can improve the working culture of the Capitol," she said at the time.
Higgins has sparked a national debate about the treatment of women and the handling of sexual assault complaints.
She was very critical of the senior minister's response to the first complaint she returned to police.
The prime minister has begun investigating whether his office is briefing journalists to journalists in an attempt to undermine Mr. Higgins' credibility and undermine his credibility.
By Matt Coughlan