Australian Prime Minister Scott Morrison confirmed that he tested positive for COVID-19.
and statement Morrison, released on Tuesday night, said he was working from home because he was experiencing mild symptoms and was isolated the following week.
"I'm experiencing flu-like symptoms and will recover within the next week," Morrison said.
The prime minister has been taking daily tests since he began to feel sick on Sunday, all with negative results.
After a fever late Tuesday, Morrison underwent a PCR test and returned a positive result.
"I continue to follow the health guidelines and quarantine at my home in Sydney," he said, adding that he is grateful that the whole family was negative, but plans to quarantine for seven days according to the guidelines.
Tonight I tested positive for COVID-19.

I am experiencing flu-like symptoms and will recover within the next week.

I tested myself every day from Sunday, including this morning, and all tests returned negative results.

— Scott Morrison (@ScottMorrisonMP) March 1, 2022
Mr. Morrison is the de facto chair of the Ministerial Meeting of the National Security and Expenditure Review Board, focusing on the emergency response to the devastating floods of Queensland and New South Wales, all as Prime Minister. He said he would continue to fulfill his responsibilities.
"And we ensure that we stand with each and every one of the affected communities, both now and finally when the water recedes," he said.
"I also focus on the urgent response to the tragedy of the meaningless aggression of Ukraine and Russia, and regularly contact and account with security and intelligence officials and international partners. We will work with the clerk to finalize the budget, "he said.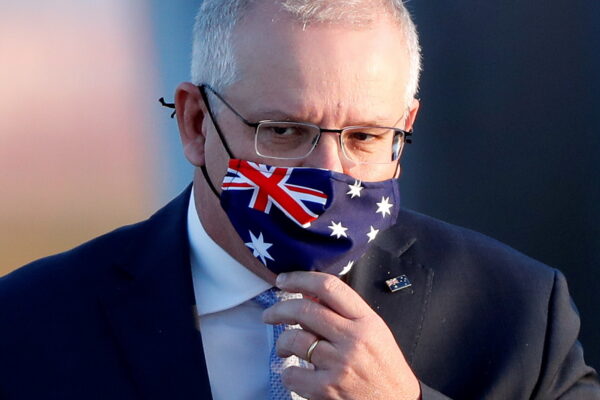 Defense Minister Peter Dutton said Morrison's illness was "very mild" and "recovered" on Wednesday.
"So I think he's going to work from home, but he feels pretty good in himself and should return to the deck as soon as possible," he says. Said Nine's program today.
Dutton held a press conference with Morrison on Tuesday, announcing $ 70 million ($ 50 million) for further flood assistance from the Australian Defense Force and deadly assistance to Ukraine.
He tested negative for COVID-19 after performing the Rapid Antigen Test on Wednesday.
Other members of the federal government are providing support to the Prime Minister on Facebook.
Finance Minister Josh Frydenberg, who recovered from COVID-19 in January, said, "Good night, PM!" Meanwhile, Victorian Parliamentarian Gladys Liu said, "I hope your COVID is as calm as I am."
Morrison was scheduled to attend the NSW Premier Dominique Perotet at the Sydney Opera House on Tuesday night. The iconic building was lit up there in the color of the Ukrainian flag. But he pulled out at the last minute.
Earlier that day, he said he intended to send a "very strong message of solidarity" that Australia was standing with Ukraine.